The project aimed to develop a Leroy Merlin mobile application allowing the user to search more than 70,000 products and buy directly from a mobile phone. The application was aimed at customers of brick and mortar shops – enabling them to check the availability of products in specific locations and navigate them through the shop.
Consumer Goods and Retail
We designed mobile eCommerce with an omnichannel approach.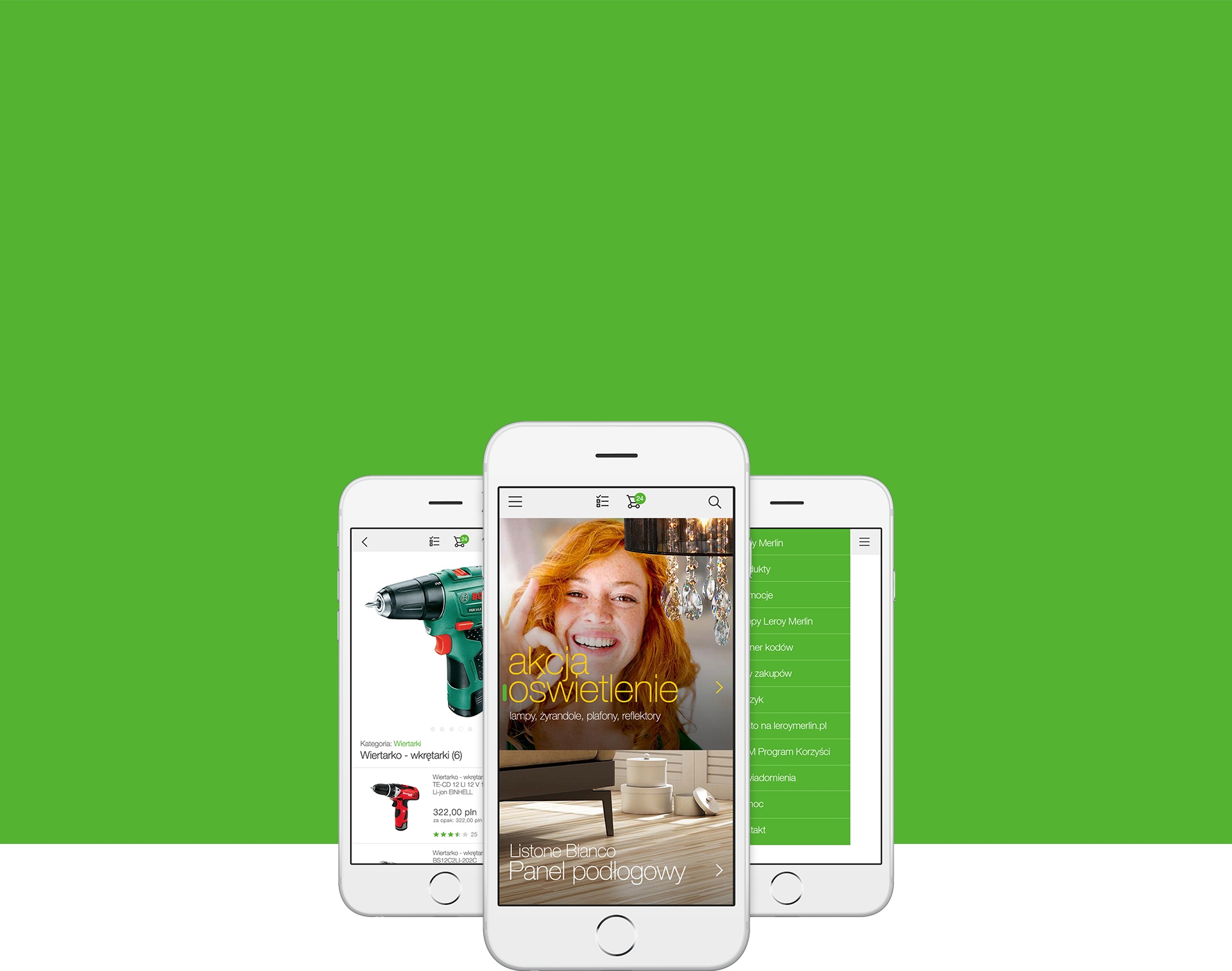 We prepared the concept and interface design of the application for three platforms: iOS, Android and Windows Phone. Apart from browsing the offer and the possibility to buy products with or without registration, the application also allows to track promotions and special offers, create shopping lists, scan product barcodes and QR codes, as well as create a virtual version of the DOM Loyalty Programme card and check the points accumulated on it.
The application designed by K2 is a fully omnichannel solution – it enables online shopping, combining shopping carts of the application and leroymerlin.pl website, and also supports shopping in brick and mortar shops.