We have worked with Leroy Merlin in the past, helping the chain design its e-commerce site and mobile app. Years later, the client came back to us with a request to redesign their main website.
The main objective of the project was to make the user experience consistent and continuous between the different formats: from desktop, to tablet, to mobile website, as well as application. The challenge here was the scale of the project combined with new sales-oriented business objectives.
Consumer Goods and Retail
We designed an e-commerce website for a well-known chain of stores. Twice.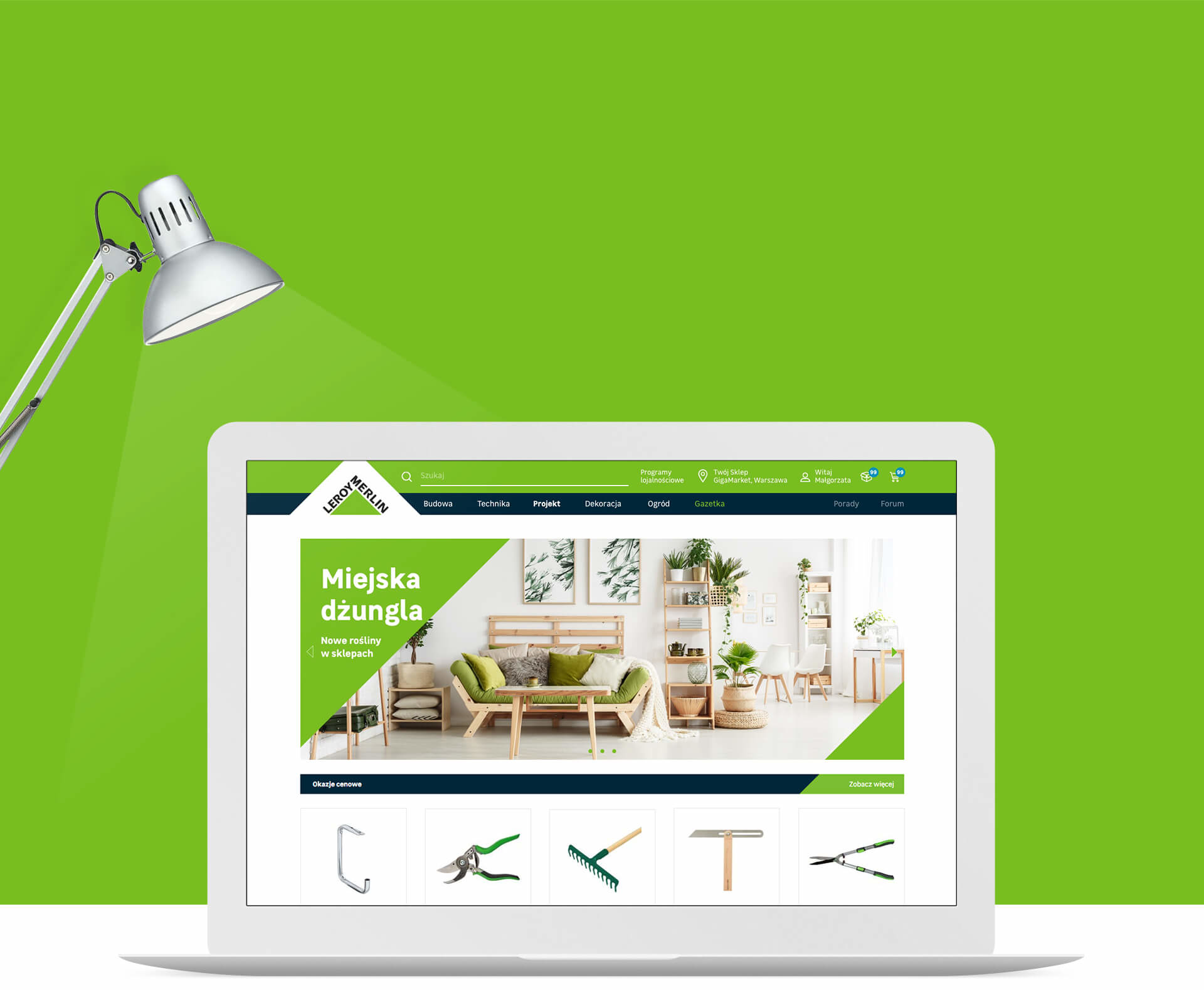 At the pre-project stage, we found it indispensable to have access to a range of qualitative and quantitative research, as well as extremely powerful analytics on the site.
We designed all formats (desktop, tablet and mobile) simultaneously, with particular emphasis on ensuring consistency, both in visual and functional aspects.
We have attached great importance to the introduction of various sales procedures and solutions, currently used by the best eCommerce sites, but so far absent from Leroy Merlin.
The new service was implemented in stages. A refreshed desktop and mobile version is now available. Based on a number of cyclical surveys conducted by Leroy Merlin, it can be concluded that the change was received very positively, with conversion, sales and other key business objectives improved significantly.
This success would not be possible without a well-organised, professional and customer oriented approach, as well as smooth cooperation with the implementation teams.