Digital Process Automation
The practical element of digital transformation
In Fabrity, we design and implement process-driven business solutions.
We use digital process automation platforms and solutions from world-leading technology providers in the field. Through the years we have carried out umpteen projects concerning many various fields and areas. Our projects are the practical side of digital transformation.
Process-oriented solutions
Automation of business processes
You will be sure that the processes function according to requirements as specified and you will provide proper compliance management.
The possibility to measure key indicators related to process effectiveness
You will be given data allowing to plan activities optimisation.
You will increase processes effectiveness with use of robotic process automation, by optimization of process stages or activities and with introduction of digital forms, instead traditional paper documents.
You will be able to seamlessly track a detail path of every process instance, look into decisions taken, data and linked documents. You will be protected from inconsistent actions and malpractices.
K2 digital process automation platform
Enables rapid application development with collaboration across IT and the business teams. Delivers a modern application experience.
Provides the ability to integrate across legacy systems and emerging technologies. Provides better visibility across all applications.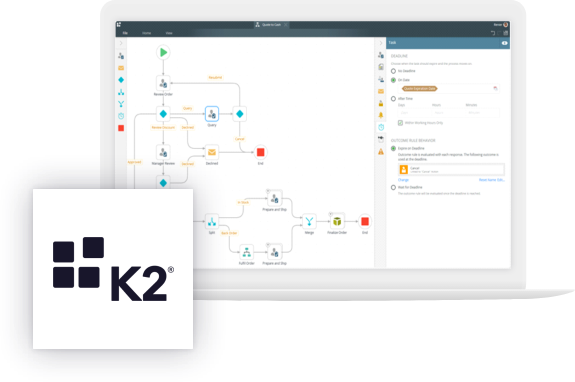 WEBCON BPS is a low-code digital process automation platform for Office 365, SharePoint & Azure.
The platform provides a workflow engine, model-driven forms, powerful business rules engine, advanced integration capabilities. The system can address a variety of business needs. All the solutions built with WEBCON BPS are easily adjustable due to unique InstantChange™ technology. WEBCON BPS also offers a wide range of out-of-the-box solutions, that speed up the entire development process and seamless implementation of changes. The platform is suitable for building both supporting and mission-critical solutions.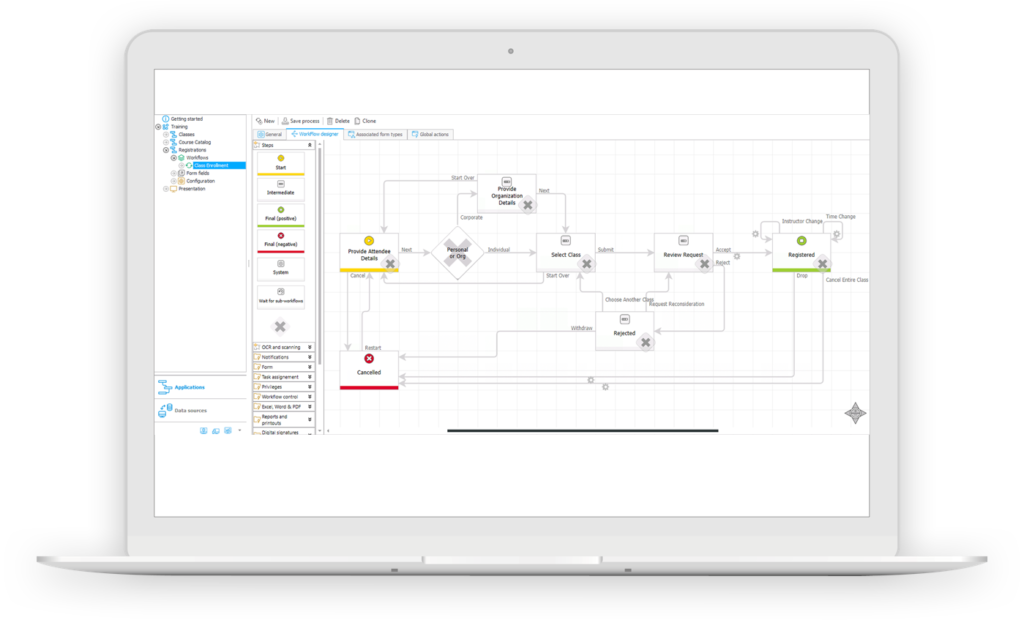 For several dozens of our clients, we have carried out remarkable projects based on process management and digital process automation. In our projects, we have successfully supported our clients by bringing process oriented solutions in dozens of industry specific and functional business fields. See the list of referential processes by industry and business field.
Digital process automation solutions by industry
Digital process automation solutions by business function