Software platform designed for fast business process automation and managing workflows with unique InstantChange™ technology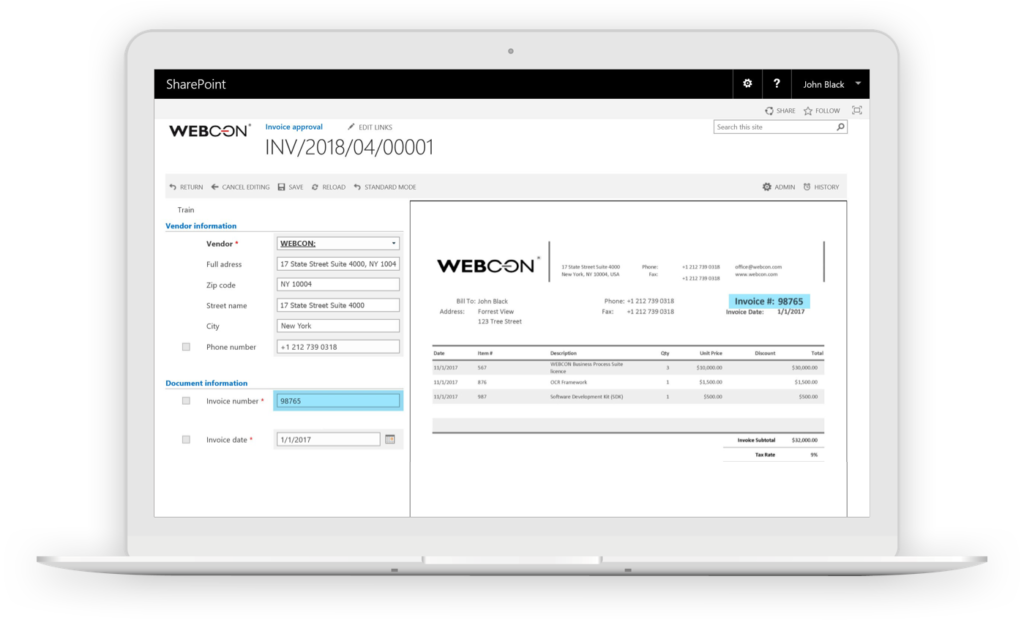 Built, deployed and released in operation? It is just a beginning!
Most companies point out that the biggest challenge in IT projects is related to change management. Due to InstantChange™ technology, it is easier than ever before to efficiently build and adjust applications according to emerging business needs.
InstantChange™ technology allows for the fast implementation of new applications and workflows. What is more, all changes in existing apps and workflows can be introduced seamlessly.
InstantChange™ is the native part of:
Webcon platform architecture
– Client relations management (CRM)
– Marketing process automation
– Acceptance and Content publication
– E-mail campaigns
– Social media publications
– Planning tasks and events
– Handling purchase procedures
– Expenses management

– Handling mail and tasks
– Document management and repository DMS
– Preparations and acceptance of contracts
– Handling ISO procedures
– Quality assurance and audits
– Product lifecycle management
– Complaints and returns management
– Vehicles management

– Budgeting investment planning and purchase requests
– Processing tenders, RFI, RFP, and orders
– Invoice acceptance
– Payment authorisation
– Handling credit card's limits
– Subcontractors management
– Suppliers authorisation
– Business trips cost settlement
– Presence registry
– Personnel onboarding
– Leave requests
– Periodic assessment
– Handling permits for work in non-standard conditions
– Retirement plans
– Managing remote employees