Robotic Process Automation
Intelligent software robots that substitute humans in repeatable tasks
About Robotic Process Automation
At Fabrity, we implement business processes automation solutions based on software robots.
Robotic Process Automation allows to launch a robot software, that works hand in hand with a human and performs routine and standardized tasks instead of them. Robots can interpret data and text information, emulate human work by manipulating IT systems in the same way people do. Their reaction on specific events in business processes is fast and flawless. They are infinitely efficient, cost effective and they never sleep.
Robotic process automation idea
We develop bespoke enterprise software Robots can simulate human work by using their computer, working with them, supporting them in performing robotic tasks.
Software robot can seamlessly
move data and content between systems and documents
put and retrieve data from systems using API or users interface
copy or move files and e-mail messages
find and interpret data and structured content in forms, documents and e-mail messages
read and fill in forms in web applications
make calculations and data operations
Deployment of robots is often different from typical IT solutions.
Robots do not interfere with current systems and IT solutions environment, they simply work in it. It does not require expensive modifications in IT systems to provide specific integration with new solution. Robot deployment is often an alternative for integration solutions. Even small-scale RPA projects bring visible effects quickly. Great scalability is achieved by adding subsequent business fields and task types, and increasing the number of working robots. Good understanding of tasks which are assigned to robots makes RPA projects turn out to be very successful in regards to expected business value.
Robots work fast and take no rest. They free employees from doing urgent and routine tasks that can be automated. Employees then can focus on complex tasks that require specific competences.
Robots do not make mistakes. Robots work based on set of logic rules that allow them to avoid mistakes that are typical for human work when performing routine tasks.
You can trust robots. Robots work according to internal regulations, allow to secure a high level of compliance with internal procedures and policies. Additionally, their work is monitored and unusual or complex cases are redirected to employees for manual processing.
Robots are cheap. Robot cost is a small fraction of the cost of an employee. As a result, you save time and cost of employees by making cheaper robots to do manual, repeatable tasks for humans. This results in remarkable savings from the very first day and seamless forecasting.
The more tasks that can be automated, the more tasks are performed. The possibility of creating new tasks in various business fields that can be performed by robots allows RPA deployments to be easy to scale.
Highly manual and repetitive processes
Mature and stable processes
Processes with electronic data input
Manual tasks in different IT systems in a single process
Remarkable time savings of employees

This first step does more than giving a prove how RPA can bring remarkable value. It also allows an organization to decide on the role it should have in the RPA implementation model, what automation partnerships it needs and which partners to choose.
At a glance, key activities include:
running the POC,
defining a RPA
implementation model for the organization,
building an automation team,
selecting automation partners,
developing frameworks—deployment,
communication and governance.

At this point, an automated process is run into production for the first time, according to the organization's implementation model. This means that the organization and RPA partners apply defined requirements, a detailed solution design, test scripts and handover plans to the selected process.
Pilot performance is monitored in accordance with its acceptance criteria. In addition, all internal and external stakeholders are surveyed for feedback. This input is the basis for the lessons learned and revising methodology and frameworks before moving to the "Ramp up" stage.

The primary focuses of this step are:
optimizing management of the newly deployed virtual workforce,
establishing best practices,
qualify additional processes for automation,
continuing growing the internal automation team and its expertise.
During the ramp-up phase, champions should accelerate activities designed to identify further RPA opportunities within the organization and showcase process automation successes to a broader business audience.

The point of this final step is to establish best practices for robotic processes automation as a baseline activity within the organization. Specific examples include a governance board to manage the process automation pipeline demand; disaster recovery and business continuity plans; continuous improvement based on Lean Six Sigma with the automation team.
Beyond including these practices into the organization's culture, this moment should also include a continuous evangelization about RPA benefits based on existing implementations, while promoting RPA as a key performance objective across all business units or departments in an organization.
UiPath robotic process automation platform
The UiPath platform is a set of tools and technologies for building Robotic Process Automation (RPA) solutions that replace human work in routine and repetitive activities.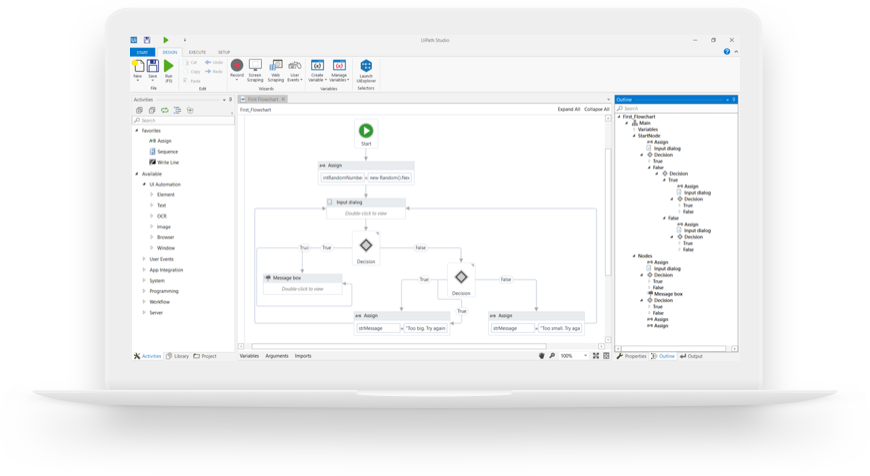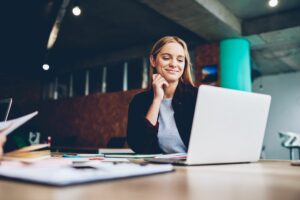 Combining Power Automate flow with Microsoft Teams, you can streamline the document approval process. Read on to learn more detail.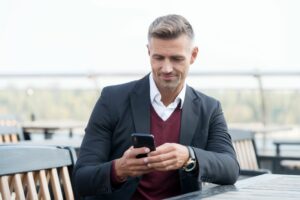 From this article, you'll learn how to build a customer service chatbot to automate customer service with Microsoft Power Virtual Agents and Power Automate.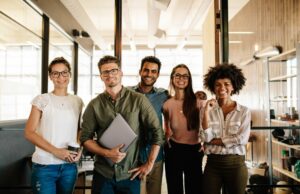 Low-code app development forms a response to growing global demand for workplace digitalization. This makes it a trend to watch in 2022 and beyond.