OPTIMIZING THE VALUE OF YOUR BUSINESS
Wide range of managed services to make your businesses run properly
Managed services are about handling day-to-day operations of your software, platforms and IT infrastructure by a dedicated IT company, so-called managed services provider (MSP). The cooperation with MSP offers several benefits:
We use battle-proven ITSM platforms that allow our clients to track the status of every incident. Additionally, reporting modules allow you to check other service parameters over a given period of time to get better overview of the compliance with the SLA.
We are your single point of contact when it comes to maintenance services, day-to-day consultancy, issues reported by end users.
Depending on how critical for business continuity a given system is, we offer various service parameters, including reaction time, effective problem resolution time or workaround delivery time. We can support you in the standard 9 to 5 mode, but also in the 24/7 mode.
We cover all lines of support: the 1st line (service desk) responsible for end user support, the 2nd line dealing with more advanced requests and the 3rd line that includes developer teams and application administrators.
We provide maintenance services using remote access to the client's environment or work with clients on premise, when such access is not possible. A hybrid scenario is also possible: some part of the service actions is performed remotely based on the environments reproduced in the Fabrity infrastructure and part of them is done directly on client's on premise infrastructure.
We develop functionalities for the solutions created by third-party providers, as well as provide support for them. You can include them in our managed service contract, especially if they are created in the same technology stack.
In Fabrity we want to partner with great and the most innovative clients to support them in their Digital Transformation Journey by combining the innovation and beautiful design with top-notch software engineering.
Our Vision is to address the Digital Transformation challenges of our Clients and help them build the better and more innovative businesses.
We focus on mastering Product & Design and Software Development, as well as Managed Services, DevOps and Data Science processes to bring the added value to the businesses of our Clients.
Years of building our know-how and partnerships with leading IT solutions providers, gave us a great position to deliver value in the process automation, AI, cloud, and smart devices areas.
Extensive expertise with ambitious and innovative projects.
Access to a volume talent pool, top-notch, experienced, engineers and designers.
You can choose a'la carte from project roles on our side and build truly effective hybrid teams.
Significant cost advantage compared to your local partners, but most of all, best-in-class quality.
Significantly shortened timeframe for building competent project teams, usually 2-4 weeks.
Enterprise and high-tech clients from Europe, UK and US.
Ask for a quote for your project scope.
Setup an initial discovery session in the next three days.
Receive a proposal with technical strategy, backlog definition, team sizing, and budget estimates.
Review and sign off a contract based on SCRUM approach depending on how well defined your project scope is.
Start a project with a dedicated team.
Cooperate with a team in a fully transparent way, receive project deliverables in iterations as planned.
Best-in-class software development teams, holding you by a hand in the digital transformation journey. Beautiful and client-centric design, combined with top-notch software engineering.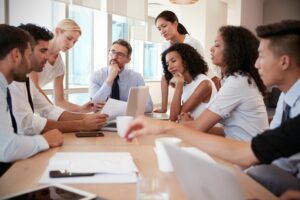 How to hire a software development team? What aspects should you take into consideration? Read our article to find the answers to these questions.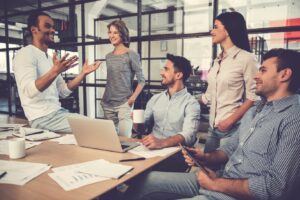 When looking for a nearshoring partner, you should look beyond programming skills. Read on to know what added values you can expect.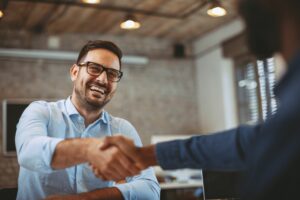 In the case of a software development team's underperformance, a typical time and materials contracts may not be enough. Find out about the alternative.
Frequently Asked Questions
You can choose a'la carte from different cooperation models, choose and mix roles to build truly effective SCRUM teams according to your needs.
In porta, justo et malesuada vulputate, mauris eros tristique ante, ut volutpat tellus quam quis felis. Aenean non faucibus dui, nec rutrum ex. Pellentesque pretium neque massa. Phasellus vehicula mi quis arcu ornare bibendum.
In hac habitasse platea dictumst. Fusce quis ante lectus. Nullam gravida, arcu sed venenatis lacinia, nunc felis mollis libero, porttitor laoreet nisi elit eget sem. Proin neque tortor, maximus id finibus at, aliquet in dolor. Sed vehicula efficitur egestas. Donec lacus odio, tempus eget tempus in, consequat vel nunc. Nulla fermentum magna tincidunt, rutrum erat vitae, sollicitudin sapien. Duis rutrum augue vitae lacus luctus, quis tempus justo aliquet. Vivamus ultricies nulla quis tempor rutrum. Aenean condimentum orci sed lacus fringilla, eget pulvinar nisl sodales.
In porta, justo et malesuada vulputate, mauris eros tristique ante, ut volutpat tellus quam quis felis. Aenean non faucibus dui, nec rutrum ex. Pellentesque pretium neque massa. Phasellus vehicula mi quis arcu ornare bibendum. Praesent at purus eu ex lobortis placerat nec id neque. Donec mollis aliquet nisi, eu pharetra ante porttitor vitae. Aliquam tempus nulla ac libero finibus, sed congue quam molestie. Curabitur iaculis rutrum dui eget tincidunt. Nullam luctus metus vel erat gravida efficitur. Nunc pretium tempus purus, eget cursus sem placerat quis. Nullam mi dui, vulputate dignissim vulputate nec, congue ac tortor. Nunc ac molestie mi. Maecenas aliquet purus in orci elementum lobortis. Nam ultrices est ante, at euismod ipsum feugiat et. Nam ut ante et ligula sodales semper. Morbi consequat condimentum nulla nec suscipit.