Product and Service Design
Customer Experience has never been so important
We strongly believe that partnership with clients and a holistic approach to product and service design, development and release, together with marketing activates around that, builds a unique value. That way of work allows also to control all stages of the process, ensuring the highest quality of the final product or service.
Potential fields of cooperation when working on product and service design.
These may differ depending on product purpose (e.g. consumer mobile app vs. supply chain management).
Understanding the market, user needs and collecting all qualitative and quantitative data.
Generating, expanding and testing ideas. Holistic approach including close work with business analytics.
Arranging the most important elements within the digital product, defining the way they work individually and as a whole.
Facilitating the User's communication with a given digital product and focusing on its visual layer.
Product and service design
At the beginning, we focus on getting to know the client's needs and defining business and technological expectations. The goal is to understand the market, user needs and to collect all qualitative and quantitative data that will enable us to make design decisions.
Benchmarking / Market Research / Expert Audit / Usability Testing / Desk Research / In-depth Interview / Online Surveys / UX Research / User Data Analysis / Qualitative Research
Ideation is an essential part of the design process it builds the bridge between research and the product or service to be designed. We help to conceptualize information gathered during research into product vision. To achieve that we use techniques most suitable for the project and resources we are working on.
Business And User Objectives Definition
/
Product Concept
/
Concept Testing
/
Personas
/
Design Sprint
/
Customer Journey Mapping
/
User Story Mapping
/
Value Proposition Design
/
Design Thinking Workshops
/
Moodboards
UX design is one of the key components of your digital product success. Designing user experiences is a complex process at the intersection of psychology, research and design. Proper UX guarantees that your digital product will be functional, usable and attractive. We run a multilevel process with a team of highly skilled and experienced designers supporting the success of our project.
Information Architecture (IA)
/
Low and Hi-fidelity Mockups
/
UX Writing
/
Empathy Map
/
Functional Design
/
Usability Testing
The user interface (UI) is the space where the user interacts with digital products or services. We combine business needs with modern design trends to leverage customer engagement while interacting with beautiful interfaces. We can design and deliver an interface for any system of Clients' choice starting from web pages through mobile application ending on enterprise production systems managing complex business tasks.
Branding / UI Design / Hi-Fidelity Mockups / Motion Design / Product Prototyping / Design Systems / Responsive Design
Our experts were working for many different clients just to name a few:
Discover related articles: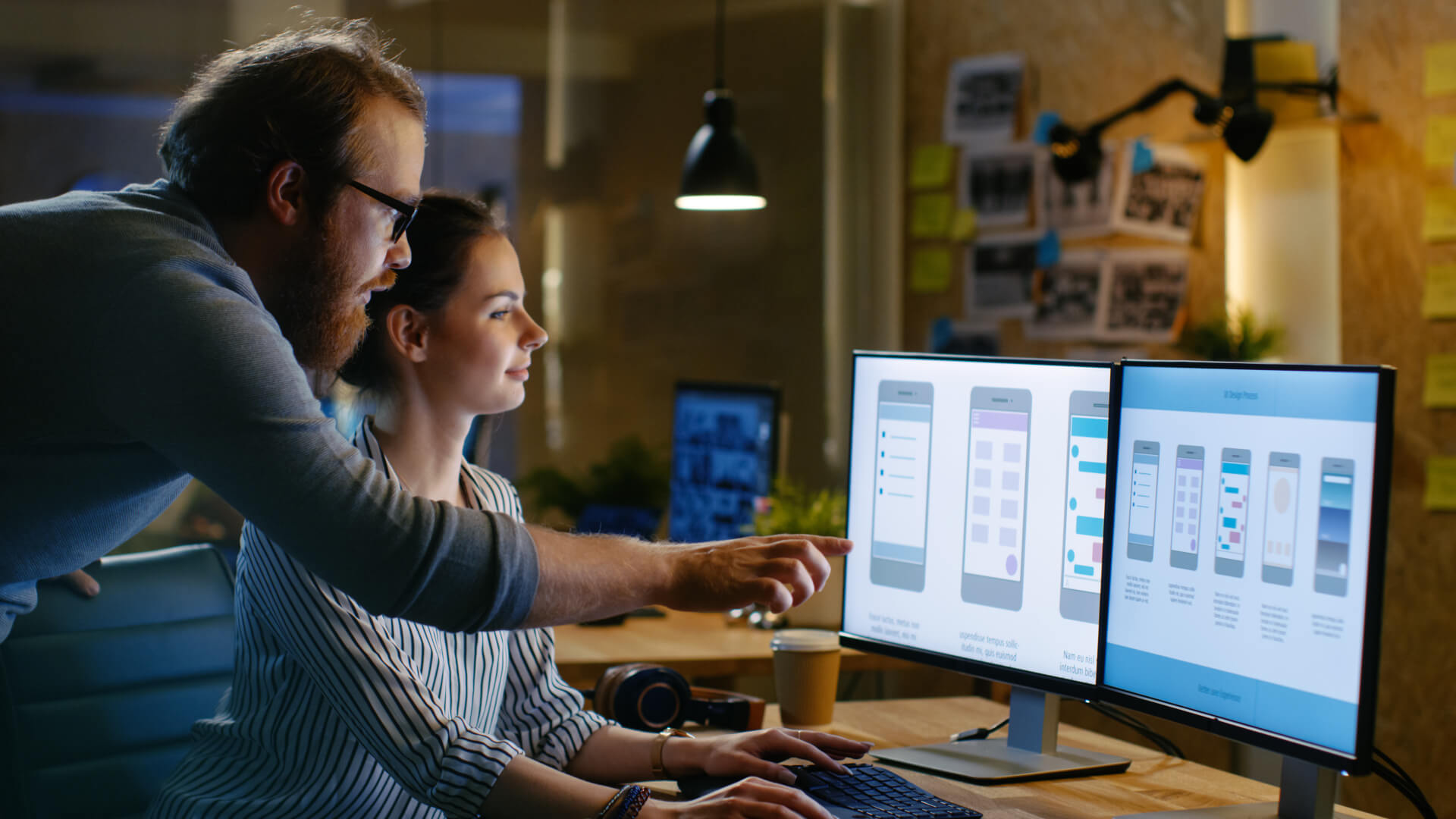 Creating an intuitive and above all pretty user interface is not an easy task. What's more, companies such as Microsoft and Google are trying to maintain a consistent design to lower the threshold of entry for users and make it easier to use their wide range of apps.