Mobile software development
Find new clients and increase their loyalty with human-centred mobile apps
Mobile traffic has been growing exponentially in the last years and this trend is expected to be accelerated by the adoption of the 5G technology. From the end user perspective, we rely more and more on our smartphones: for communication, work and entertainment. From the business perspective, this is huge market to conquer.
At Fabrity, we design, build and deploy web applications for top global brands. We focus on aligning positive user experience with your business goal.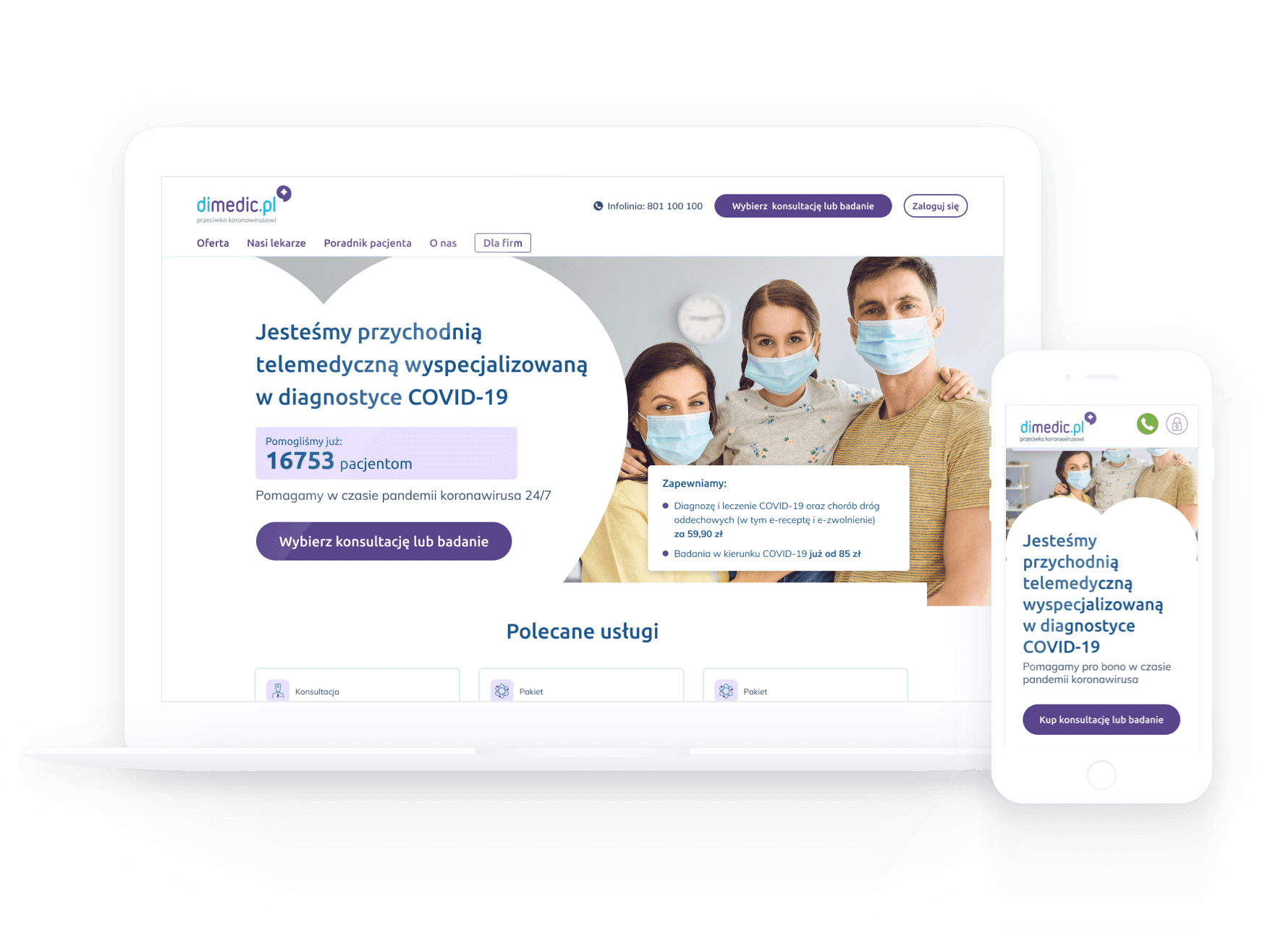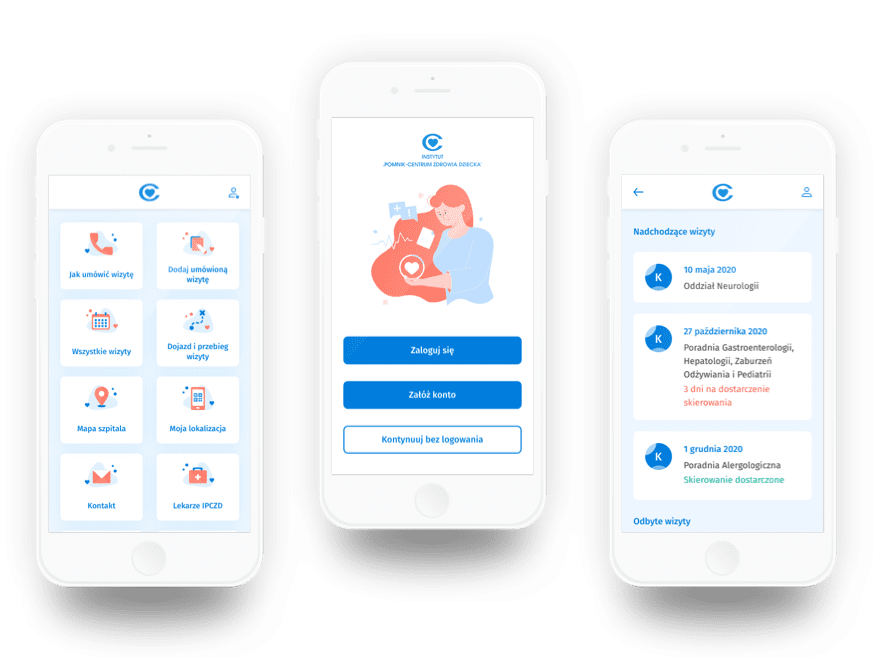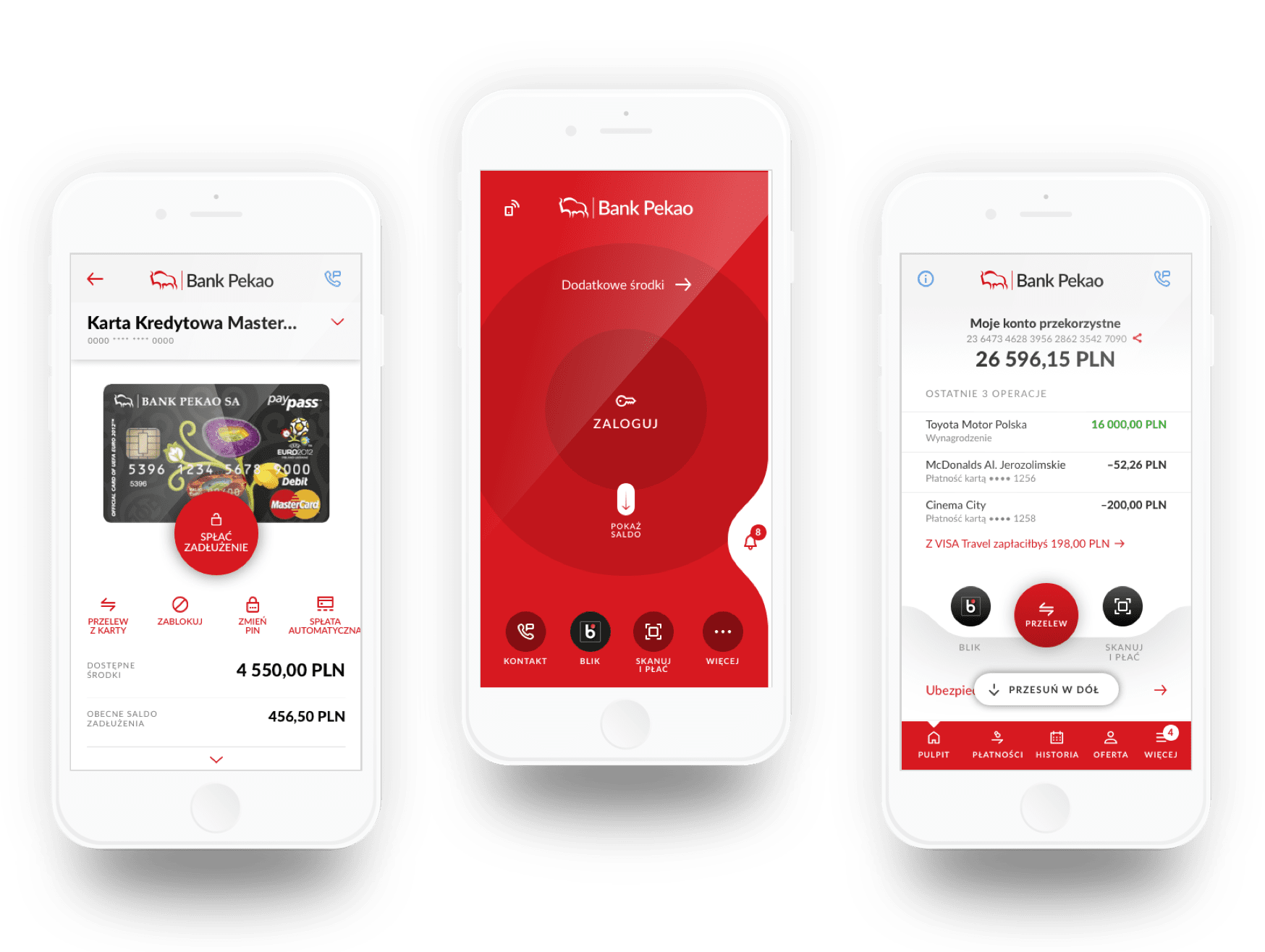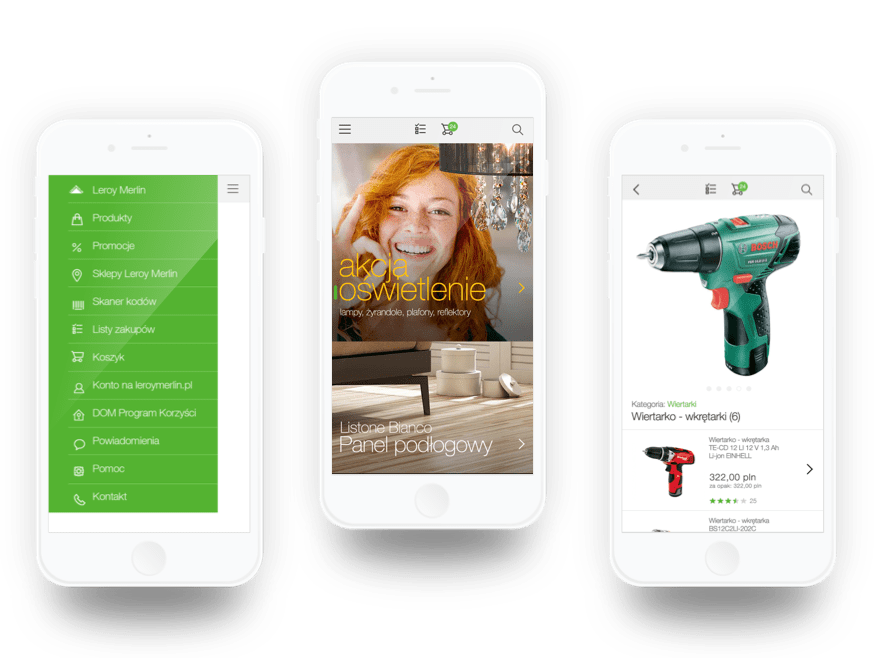 Over 50 corporate clients have benefited from our solutions. We focus on long-term relationships: 90% of our clients have been working with us for more than five years.
Over 50 corporate clients have benefited from our solutions. We focus on long-term relationships: 90% of our clients have been working with us for more than five years.
Native apps are developed in the programming language specific to the platform of your choice (iOS or Android).
Native apps:
Offer full hardware support
Offer high speed
Ensure full compatibility with the OS
Allow to have full control over the orientation, size and resolution of the app
Require more effort on the user's side to install them, but increase customer loyalty
Progressive web apps (PWA)
Progressive web application (PWA) are built using common web technologies like HTML, CSS, and JavaScript and delivered through the web. They are intended to work on both desktop and mobile devices, if they are using a compliant web browser.
PWA apps:
Do not require storage, which makes them more accessible for end users and reduces the overall e-store size
Can be developed fast (especially if website is already up and running)
Are cost-effective, as their development, deployment and maintenance cost less than the native apps development
Do not offer full hardware support, as in the case of native apps
A native cross-platform application is a mobile app that can be run on any smartphone, tablet or PC regardless of the operating system.
Native cross-platform apps:
Allow to reuse the code across various platforms
Are easy to maintain and update
Are fast to develop
Can be installed on many device types
Provide user experience comparable to native apps
May require some platform customization
Mobile software development service scope
Choose the right strategy and market benchmarking before the first line of code is written.
Ensure positive user experience tested against your target group and combined with engaging design.
Use the technology that is most conform with your business goals and optimize it against product features, planned life cycle and maintenance costs.
Build with us a fully blown digital product, including native or cross-platform mobile development, back-end services, cloud deployment, analytics, or AI services integration.
Ensure high-quality mobile software thanks to the thorough testing process that includes different device types and mobile OS versions.
Make sure your mobile app works smoothly regardless of the platform and issues reported by end users are solved quickly and efficiently.
Our technical expertise in mobile software development.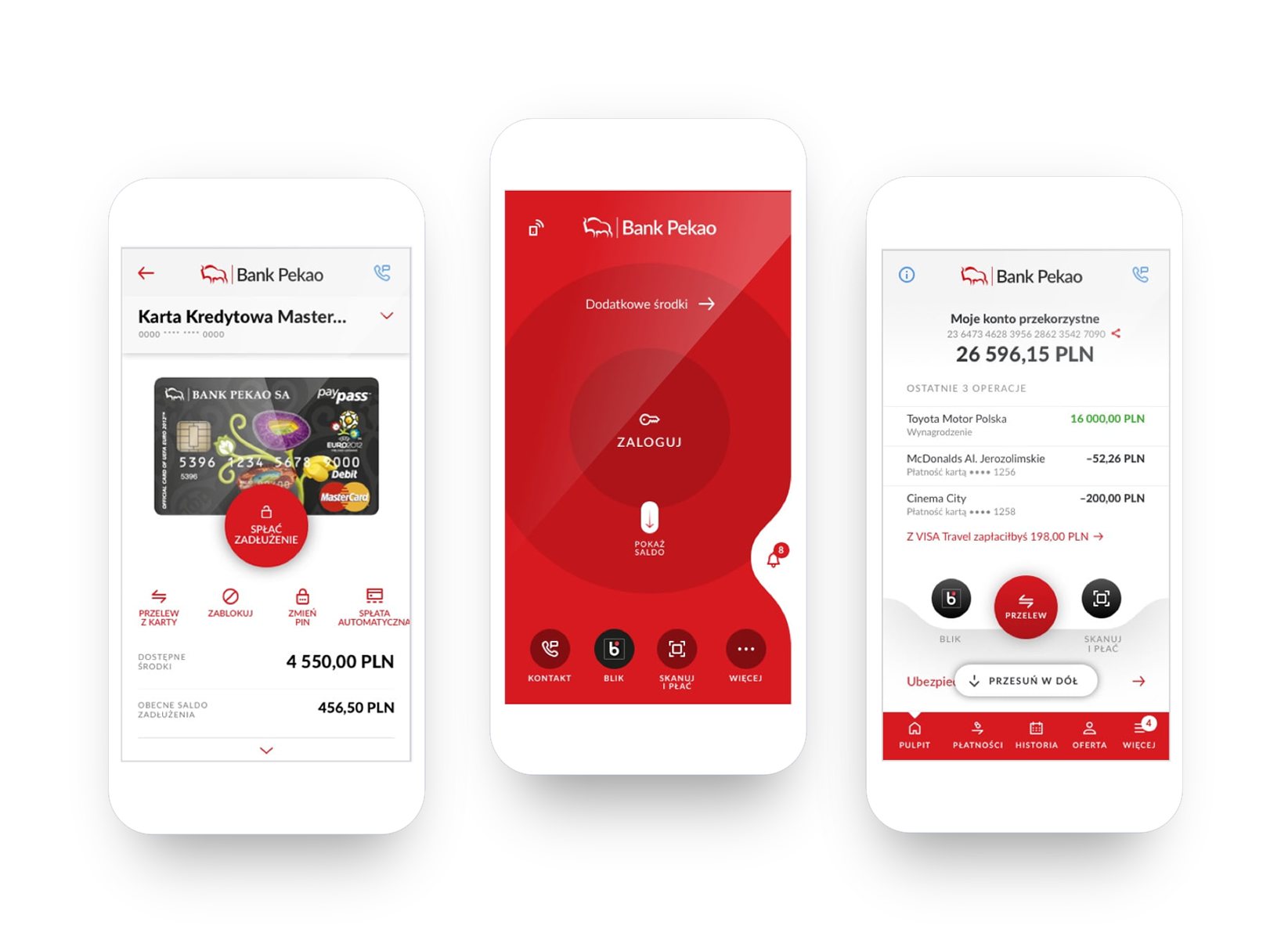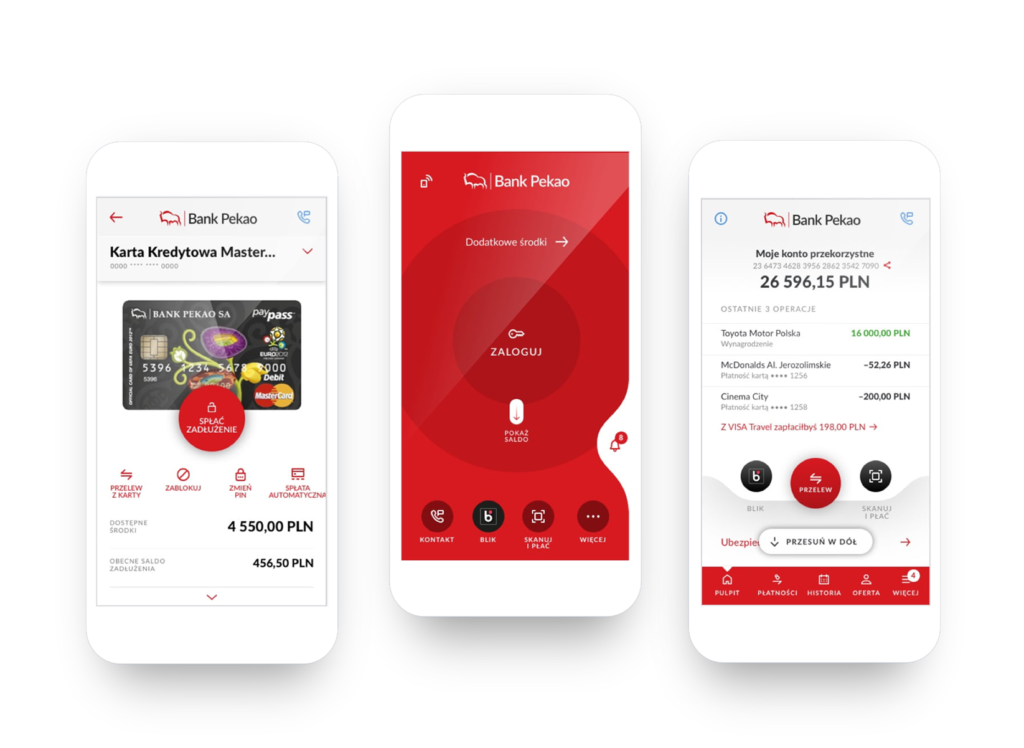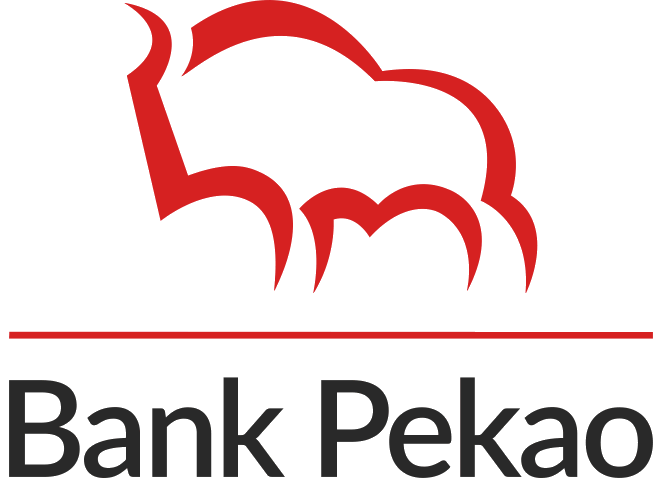 Building a new transactional website for a leading Polish bank.
Instead of many different digital platforms dedicated to different products, the client wanted to create an omnichannel platform providing the same user experience regardless of the device used. To achieve this, we:
conducted in-depth interviews with the bank's customers,
designed information architecture,
built a Minimum Viable Product (MVP),
created a style guide to ensure design coherence.
Designing the UI of the Online Patient Account for the Polish Ministry of Health
Our client wanted to build an online health record of every Polish citizen that would contain information about medical appointments, prescriptions, prescribed and purchased medi-cines, tests etc. To achieve this goal, we:
prepared two different concepts of the UI,
designed the e-prescriptions module that simplifies buying drugs,
created general design principles of the service including navigation and RWD re-quirements,
extended the service with other functionalities.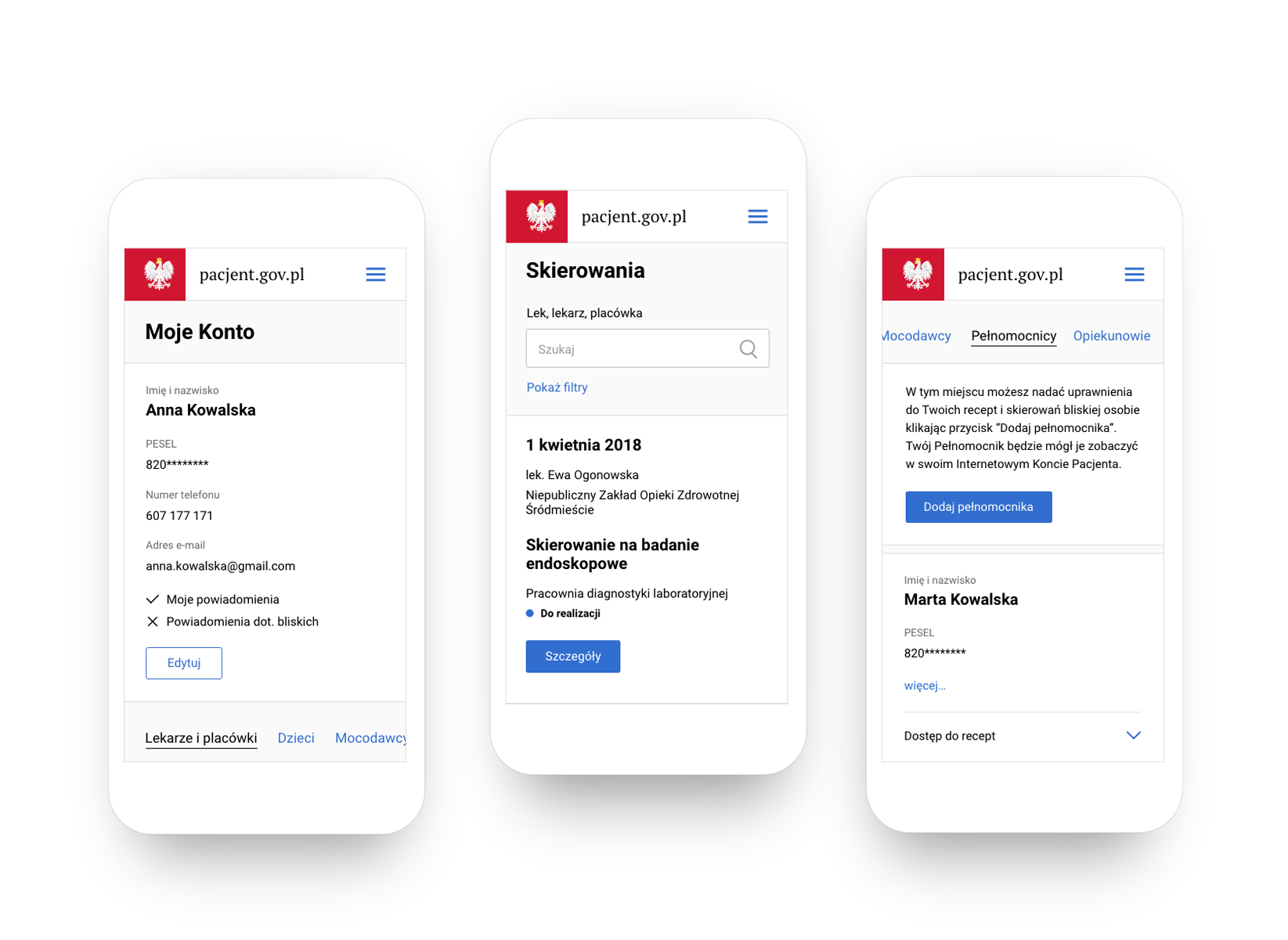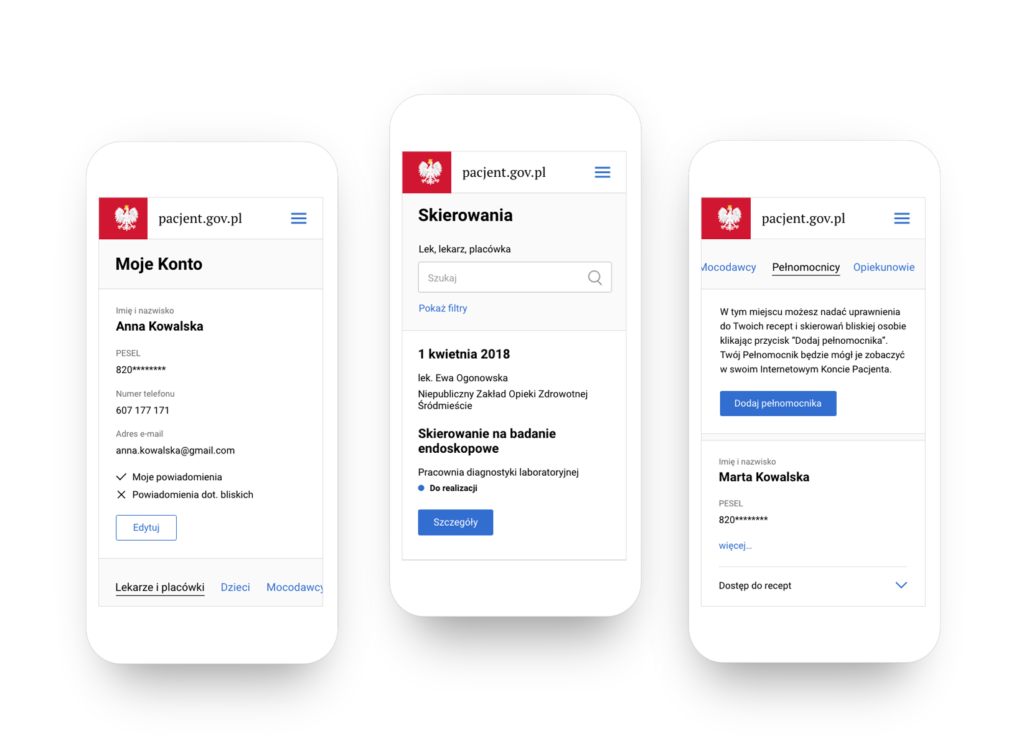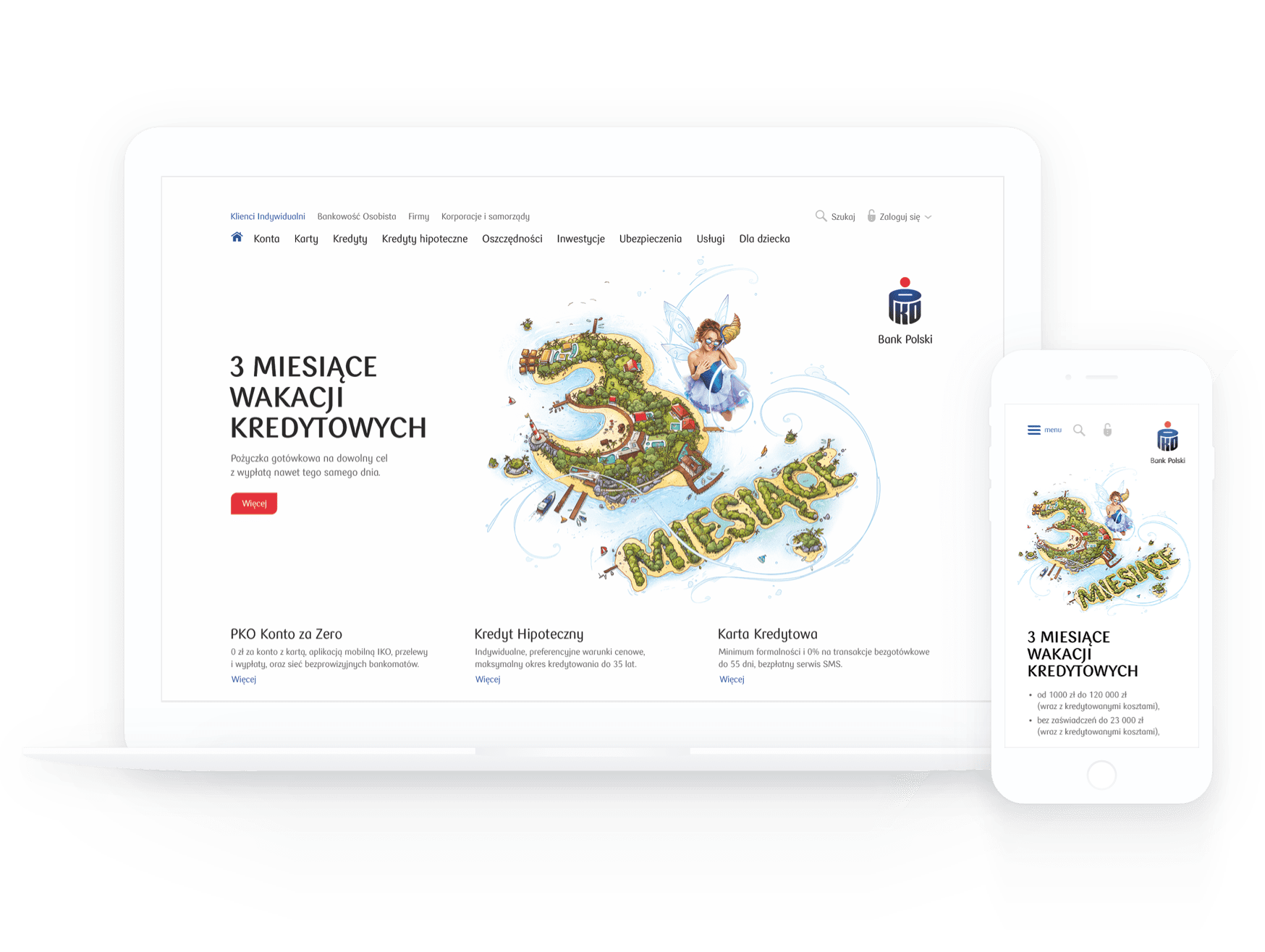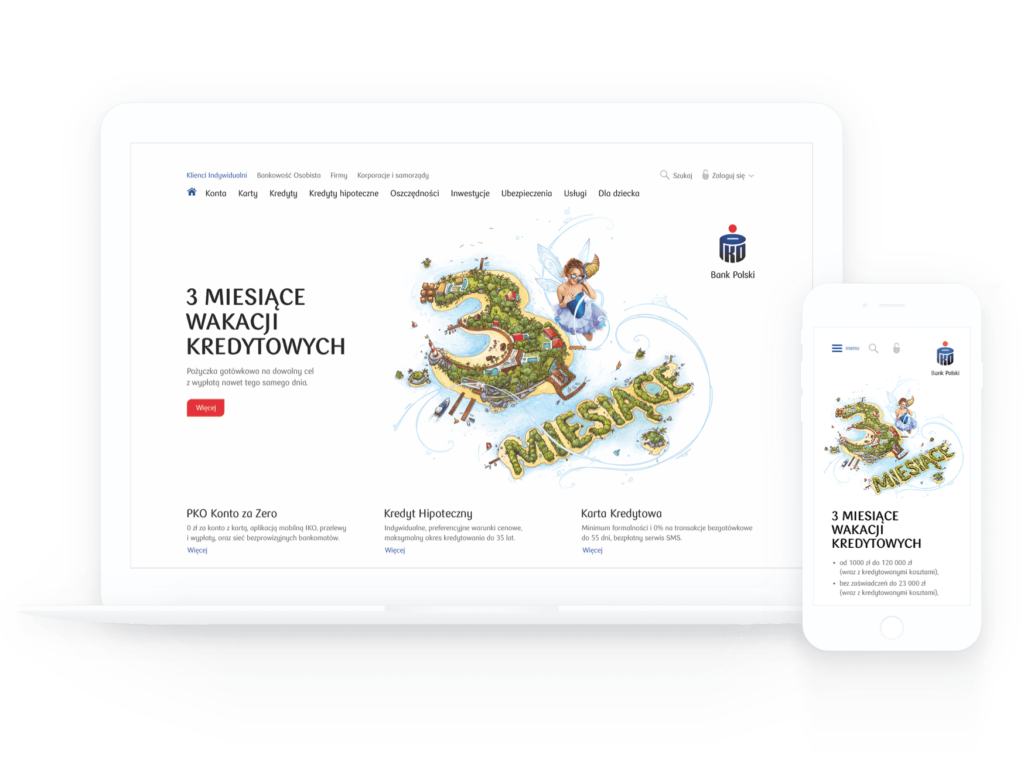 Redesigning the main website of the largest Polish bank.
The client wanted to refresh its website whilst ensuring it was mobile friendly. To achieve this, we:
revamped the site navigation,
introduced a new search engine,
prepared a new visual design,
implemented a CMS system,
optimized the website for SEO.
At Fabrity, we design and build digital products. Regardless if it is a piece of web software, a mobile application or a Minimum Viable Product (MVP), our dedicated Digital Products division can help you:
We know how to design and build digital products and services
You can count on our expertise when it comes to web and mobile apps as well as UX design. When building a digital product, we apply mobile-first approach and e-commerce attitude in all kinds of business functions.
We speak the language of investors
As startuppers with VC track and successful exit rounds and investors ourselves, we know how to bring them together by building a digital product with the potential for future development.
We have experience in many industries
Having successfully delivered many projects for Fintech, Medtech, Martech and e-commerce companies, we know what industry-specific requirements are and how to make your product or service profitable.
Apart from generating profits for our clients, our work is also appreciated by a wider audience. Over last years, we won over 160 awards in categories including creation, digital products design, technology, strategy, business impact. Among others, we won:
Why to work with Fabrity?
Fabrity is a software house that provide software development services and complex IT solutions, partnering enterprise and most innovative companies in their digital transformation journey. We are not a recruitment company.
We can propose fully-organized, competent and balanced project teams available at the same time. You don't need to recruit person by person and build a team on your own.
Project teams in 2-4 weeks
We can build project teams in 2-4 weeks from the request till effective start (provided there are no niche requirements).
We will secure your risks
We will secure your risks in regards to team onboarding, effective work organization, team performance, absence management or scalability.
We can provide a lot of added value if needed, in regards to software development processes and practices, tools, environments or cloud tenants, devices, etc.
Truly effective hybrid teams
You can choose a'la carte from project roles on our side and build truly effective hybrid teams.
Responsibility for the performance
We will take responsibility for the team performance—the remuneration is based on team Sprints or a volume of software delivered and expressed in "story points" (Quoted Time & Means model).
You will gain a significant cost advantage compared to your local partners, but most of all, best-in-class quality.
We keep our teams motivated by providing many paths for professional growth, including the Fabrity Academy program and the Fabrity Labs coding days.
When building software development hubs, we deliver a lot of added value, having an up and running complete framework that requires no investments from you to start.
Ask for a quote for your project scope.
Setup an initial discovery session in the next three days.
Receive a proposal with technical strategy, backlog definition, team sizing, and budget estimates.
Review and sign off a contract based on SCRUM approach depending on how well defined your project scope is.
Start a project with a dedicated team.
Cooperate with a team in a fully transparent way, receive project deliverables in iterations as planned.
Need support with your mobile development project?
Get in touch to see how we can help.
You can also send us an email
.
In this case the controller of the personal data will be FABRITY sp. z o. o. and the data will be processed for the purpose of marketing Fabrity's products or services; the legal basis for processing is the controller's legitimate interest. Personal data will be processed according to our privacy policy.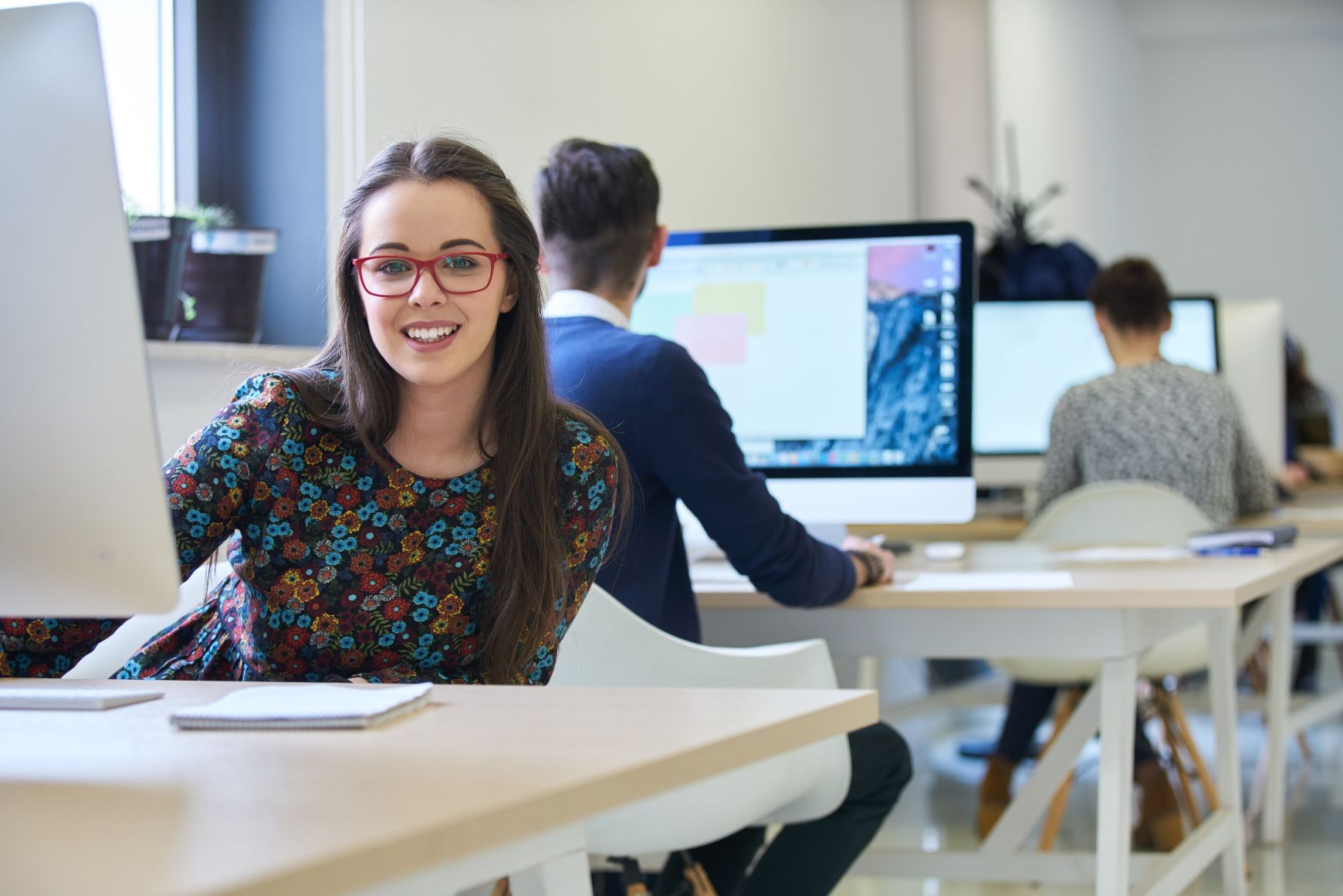 Headless CMS vs. traditional CMS: discover key differences, pros and cons, and ideal scenarios in our in-depth blog post to help you make an informed decision.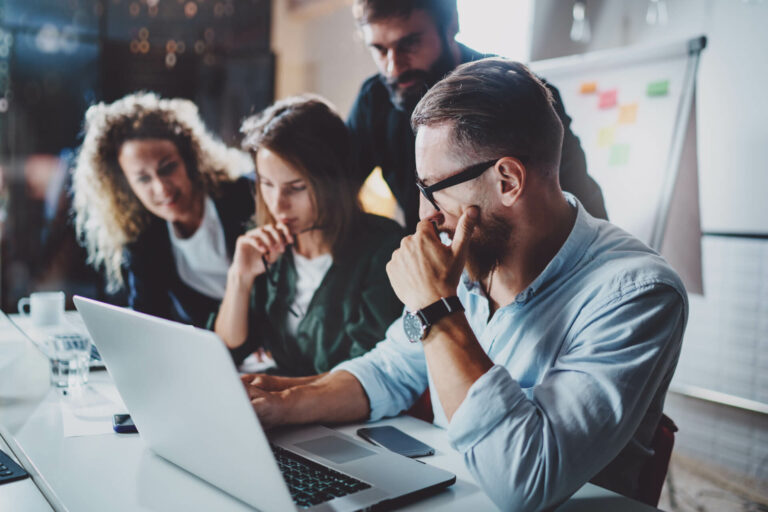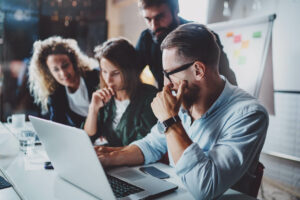 If you have decided to use SCRUM in your software development project, check out these SCRUM best practices to make sure everything will go smoothly.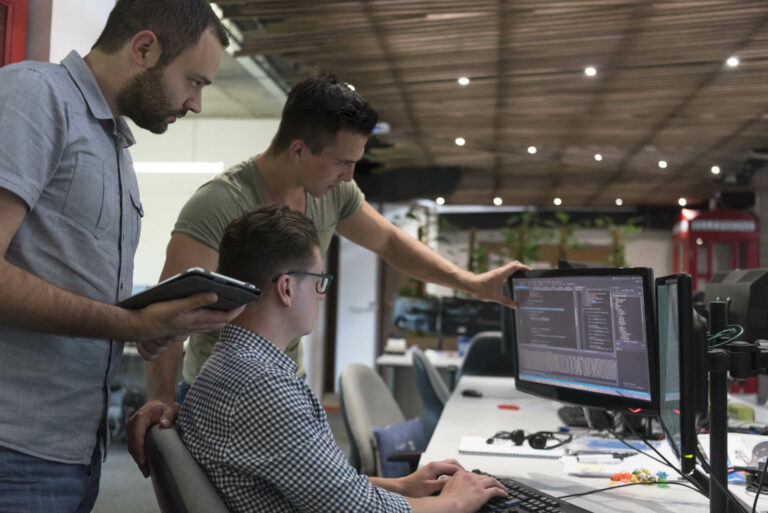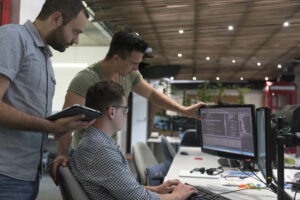 Thanks to its versatility and efficiency, the Electron software framework allows developers to easily build apps for multiple platforms. Read on to learn more.