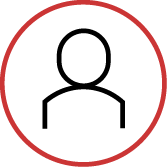 Client
Liebherr Appliance Division — a global manufacturer of refrigeration and freezer units for residential and professional use.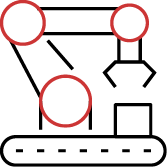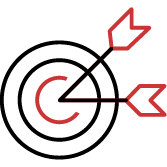 Business goal
Replace a legacy solution to reduce maintenance costs, enhance user experience, and improve management and scalability.
At Liebherr, we needed a reliable partner to develop a new system for managing product changes in our refrigeration and freezing business unit. Fabrity, using its own low-code platform FastAPP, delivered a solution that made it possible to centralize this business-critical process used by many users across different departments. What we appreciated most was the fact Fabrity conducted the project end-to-end: from gathering business requirements to the QA phase. Last but not least, they built a clickable prototype quickly, allowing us to customize it in iterations as the project was evolving.
Team Leader, Global Series Support Development
Gathered and analyzed business requirements
Conducted workshops with the client
Built a clickable prototype of the solution
Tested a solution prototype to verify business requirements
Worked in iterations according to agile methodology
Used low-code platforms—FastAPP (Fabrity's own low-code platform) and K2—to build automations, workflows, reminders, and notifications
Used micro frontends for UI to enhance the low-code solution with custom components
Conducted QA of the final solution
Reduced costs of maintenance and further development
Fewer errors in the process thanks to automation and standardization
Enhanced user experience thanks to the new UI
Better scalability of the solution, which can handle thousands of users simultaneously
Quick onboarding to the process for new employees
Integration with company's internal systems