Best-in-class software development teams
At Fabrity we focus on every aspect of the software development process, combining beautiful design with top-notch software engineering.
Best-in-class software development teams, holding you by a hand in the digital transformation journey. Beautiful and client-centric design, combined with top-notch software engineering.
"
Projects were delivered with the highest standards and care. Collaboration with Fabrity team was very efficient and professional and charged prices were faire and competitive. I may to advise Fabrity as trusted partner for software development.
"
dormakaba recommends Fabrity as a trusted professional partner for IT projects. Solutions delivered by Fabrity bring significant value to the organization not only through the newest and most suitable technologies used but also through professional business analysis and consulting.
"
Frontex is pleased to confirm that the contractual assigments were executed in timely and professional manner and in full compliance with contractual conditions. The contractor has fulls met its contractual obligations
Ask for a quote for your project scope.
Setup an initial discovery session in the next three days.
Receive a proposal with technical strategy, backlog definition, team sizing, and budget estimates.
Review and sign off a contract based on SCRUM approach depending on how well defined your project scope is.
Start a project with a dedicated team.
Cooperate with a team in a fully transparent way, receive project deliverables in iterations as planned.
At Fabrity we organize tailored and scalable software hubs for most demanding and innovative companies. When you suffer from significant lack of quality IT personnel, you may choose a strategy to make use the potential of IT engineers from CEE region. This approach brings big potential to grow and benefits from great talent pool. However, when you choose to setup a new legal entity and on-site branch to lunch a software hub, it brings a big investment, time consumption, requires expensive advisory and puts a lot of risk on the table.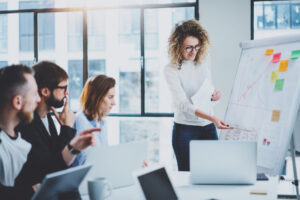 A design sprint is a five-day process allowing you to test your ideas at the concept stage and find the best one. Read more in our article.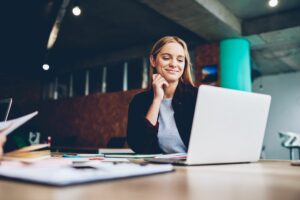 Combining Power Automate flow with Microsoft Teams, you can streamline the document approval process. Read on to learn more detail.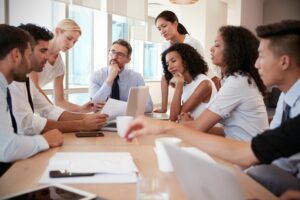 How to hire a software development team? What aspects should you take into consideration? Read our article to find the answers to these questions.
Frequently Asked Questions