FROM DATA STRUCTURES TO AI-DRIVEN SOLUTIONS
Data science, data management, and big data services focused on addressing enterprise needs.
The main problem organisations face today is not how to collect data, but how to make them useful, understandable and insightful for all stakeholders. The ultimate goal of data collection and analysis is the ability to take informed decisions in a timely manner.
At Fabrity, analyzing big sets of data is our daily bread. Our data scientists and machine learning engineers will help you get actionable insights from your data to stay ahead of a curve.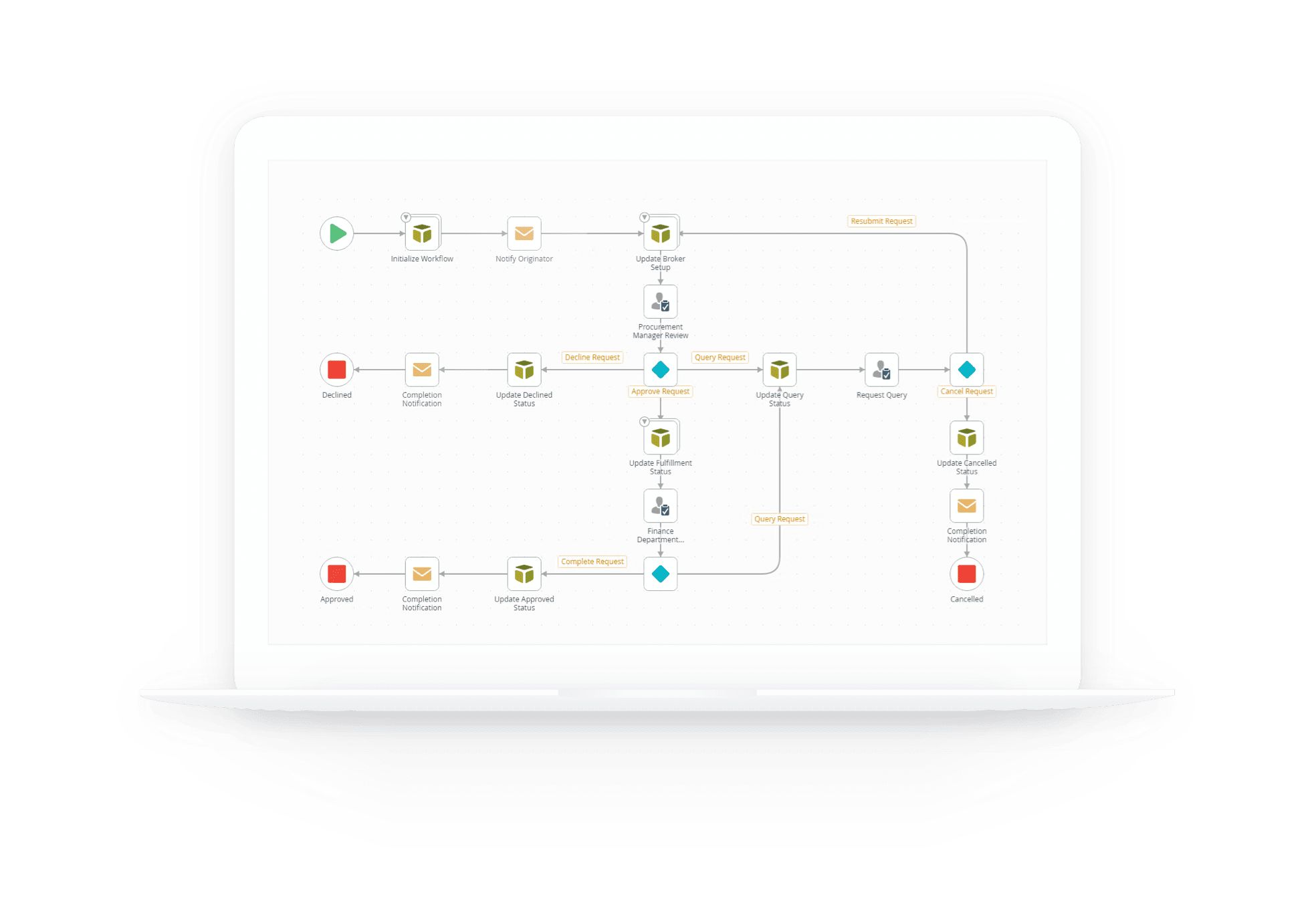 Providing professional services
We care about data legibility, accessibility, and currency, providing advanced mechanisms of downloading, aggregating transformation, and building advances analytical structures.
Data migration & integration
We support data discovery, in terms of relations and dependencies between data sources. We design and implement rules of data transformation, aggregation, and data completion, to build a consistent data model that stores cleared high-quality data.
• Building central master data repositories
• Data migration related to transaction systems "end of life"
• Loading data into data warehouses and analytical structures
• Systems integration
We combine IT competences with theoretical background and experience in mathematics, statistics, data analysis, forecasting, and artificial intelligence.
We use advanced methods of analysis, decision support, model creating, and machine learning to transform bulk data into information and knowledge that represents tangible business value, such as information mining, patterns detection, anomalies, event prediction, and forecasting.

• Data mining
• Text mining
• Machine learning
• Cognitive analysis
• Expert systems
We offer services related to gathering, processing, and analysing big and various data decks. These data solutions work under rigorous performance requirements and are applied in cases, where a big volume of atomic data objects leads to synthetic knowledge in key business areas which cannot be achieved in standard analytical methods. A high level of data fragmentation and diversity together with high data volume and high data throughput requires the use of special solutions and services, especially cloud-based, which makes it easier to meet performance and capacity requirements.
This is where Data Engineering services could provide the value to your business.
We will help you to find not obvious patterns in your business and get more useful information from your data using advanced data science methods. 
We will help you to assess risks quicker, more accurately, and with less effort than now. See more than your competition seeing. 
All your data will be integrated and managed in a way that reduces risk of losing, duplicating, or not using information and make analysis easier and more accessible. 
We will help you to reduce the data management costs by integrating them and optimizing both architecture and infrastructure. 
We will optimize the data management process in your organization to make sure that information is valid and up to date. 
If you ever thought about building a competitive advantage based on AI, we are here to help. Our extensive experience includes but is not limited to data lakes, big data, and sophisticated algorithms implementation. 
In Fabrity we want to partner with great and the most innovative clients to support them in their Digital Transformation Journey by combining the innovation and beautiful design with top-notch software engineering.
Our Vision is to address the Digital Transformation challenges of our Clients and help them build the better and more innovative businesses.
We focus on mastering Product & Design and Software Development, as well as Managed Services, DevOps and Data Science processes to bring the added value to the businesses of our Clients.
Years of building our know-how and partnerships with leading IT solutions providers, gave us a great position to deliver value in the process automation, AI, cloud, and smart devices areas.
Extensive expertise with ambitious and innovative projects.
Access to a volume talent pool, top-notch, experienced, engineers and designers.
You can choose a'la carte from project roles on our side and build truly effective hybrid teams.
Significant cost advantage compared to your local partners, but most of all, best-in-class quality.
Significantly shortened timeframe for building competent project teams, usually 2-4 weeks.
Enterprise and high-tech clients from Europe, UK and US.
Ask for a quote for your project scope.
Setup an initial discovery session in the next three days.
Receive a proposal with technical strategy, backlog definition, team sizing, and budget estimates.
Review and sign off a contract based on SCRUM approach depending on how well defined your project scope is.
Start a project with a dedicated team.
Cooperate with a team in a fully transparent way, receive project deliverables in iterations as planned.
We offer different cooperation models to allow you to choose the scenario that is precisely tailored to your needs.
Give the entire responsibility for the project delivery to Fabrity. We will build a cross-functional team with all roles and competences covered. Plug and play with tools, processes, and practices or infrastructure required for development, QA and staging. Use quoted Time&Means model based on performance or volume of software delivered.
Build a hybrid team with different project roles covered by Fabrity and your employees. Scale up your project team and establish seamless knowledge transfer in both directions. Benefit from selected software development practices and processes or be flexible when scaling infrastructure. Use either quoted Time&Means or Time&Means model, depending on a split leadership roles between two sides.
Scale up your project teams with top-notch IT engineers from Fabrity. Be flexible when scaling up and down according to your current project needs. Benefit from the all-inclusive model with devices and licenses for each developer, secured compliance, network security and GDPR. Use Time&Means model with contracted flexibility.
Best-in-class software development teams, holding you by a hand in the digital transformation journey. Beautiful and client-centric design, combined with top-notch software engineering.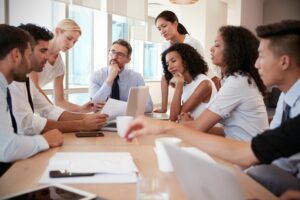 How to hire a software development team? What aspects should you take into consideration? Read our article to find the answers to these questions.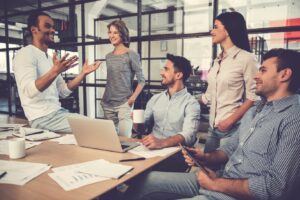 When looking for a nearshoring partner, you should look beyond programming skills. Read on to know what added values you can expect.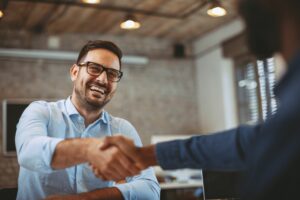 In the case of a software development team's underperformance, a typical time and materials contracts may not be enough. Find out about the alternative.
Frequently Asked Questions
You can choose a'la carte from different cooperation models, choose and mix roles to build truly effective SCRUM teams according to your needs.
In porta, justo et malesuada vulputate, mauris eros tristique ante, ut volutpat tellus quam quis felis. Aenean non faucibus dui, nec rutrum ex. Pellentesque pretium neque massa. Phasellus vehicula mi quis arcu ornare bibendum.
In hac habitasse platea dictumst. Fusce quis ante lectus. Nullam gravida, arcu sed venenatis lacinia, nunc felis mollis libero, porttitor laoreet nisi elit eget sem. Proin neque tortor, maximus id finibus at, aliquet in dolor. Sed vehicula efficitur egestas. Donec lacus odio, tempus eget tempus in, consequat vel nunc. Nulla fermentum magna tincidunt, rutrum erat vitae, sollicitudin sapien. Duis rutrum augue vitae lacus luctus, quis tempus justo aliquet. Vivamus ultricies nulla quis tempor rutrum. Aenean condimentum orci sed lacus fringilla, eget pulvinar nisl sodales.
In porta, justo et malesuada vulputate, mauris eros tristique ante, ut volutpat tellus quam quis felis. Aenean non faucibus dui, nec rutrum ex. Pellentesque pretium neque massa. Phasellus vehicula mi quis arcu ornare bibendum. Praesent at purus eu ex lobortis placerat nec id neque. Donec mollis aliquet nisi, eu pharetra ante porttitor vitae. Aliquam tempus nulla ac libero finibus, sed congue quam molestie. Curabitur iaculis rutrum dui eget tincidunt. Nullam luctus metus vel erat gravida efficitur. Nunc pretium tempus purus, eget cursus sem placerat quis. Nullam mi dui, vulputate dignissim vulputate nec, congue ac tortor. Nunc ac molestie mi. Maecenas aliquet purus in orci elementum lobortis. Nam ultrices est ante, at euismod ipsum feugiat et. Nam ut ante et ligula sodales semper. Morbi consequat condimentum nulla nec suscipit.