The client challenged us to design a new sales platform called Marketplace. The aim of the project was to enable online sales not only of products from Carrefour shops, but also from other retailers – the chain's partners. Until now, the client had two separate sites – one was for brick and mortar shops and the other was an e-commerce platform. Our task was to merge all these services into one coherent platform.
Consumer Goods and Retail
We helped to build an innovative eCommerce platform.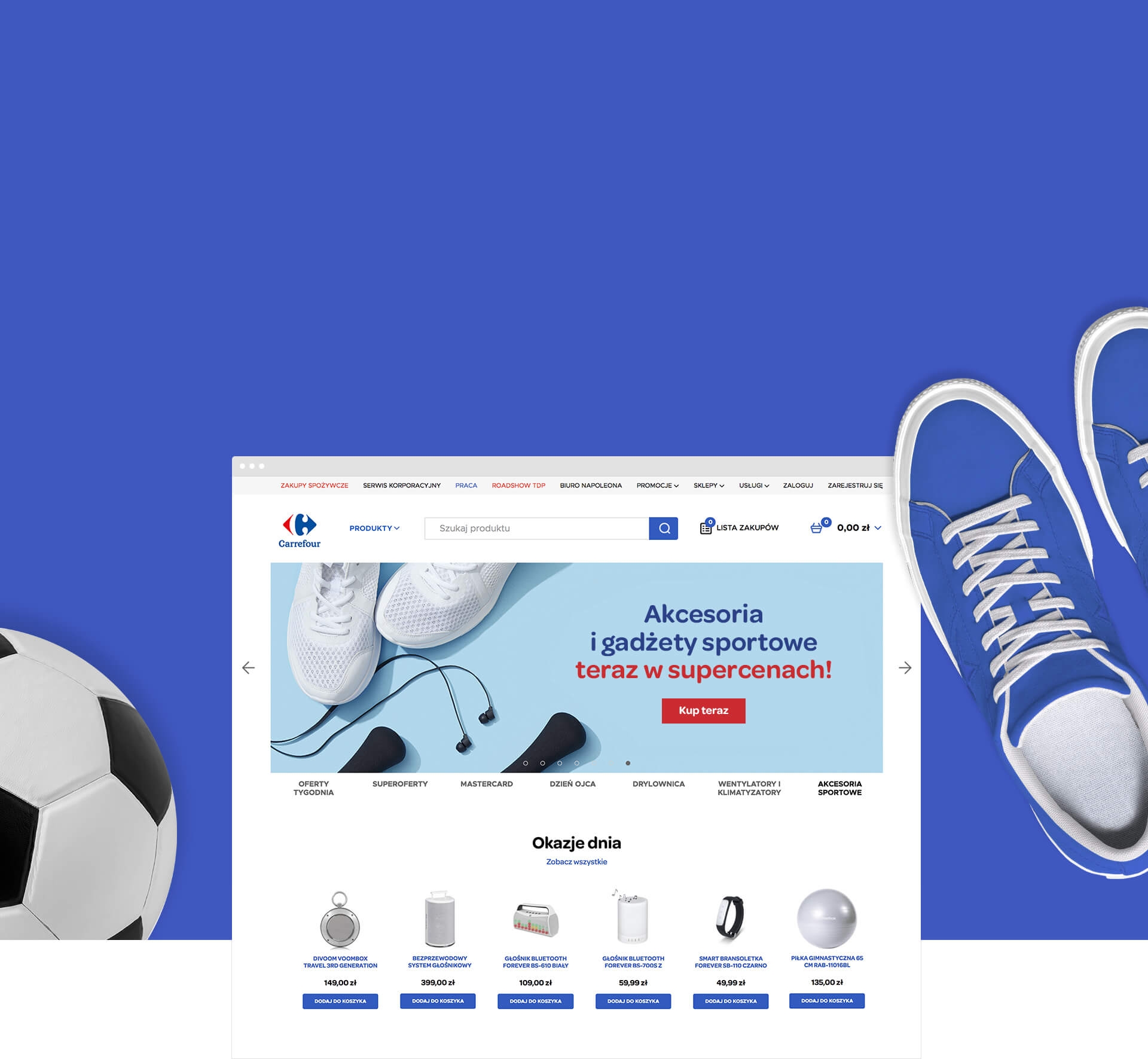 Of course, in today's digital world, e-commerce is a priority, but for a business like Carrefour, it is equally important to showcase promotions and offers from brick and mortar shops on the site. We had to find the right balance between the two things, especially when it came to navigation and the homepage.
Once we had successfully balanced the online and offline offerings we moved on to designing the e-commerce part of the site. The design of the shopping process was quite difficult due to the technological limitations of the marketplace platform, and as the project was implemented with the Carrefour subcontractor from France, it proved to be an additional challenge to work with developers communicating mainly in English while working on the interface in Polish.
The new Carrefour Marketplace is a win – win-win situation: Carrefour gains the opportunity to present a wider range of products in its shop and generate new revenue from making its digital platform available to retailers. Retailers do not have to create their online shops and gain access to a broad customer base. Customers can buy everything in one place.