Automate your business processes seamlessly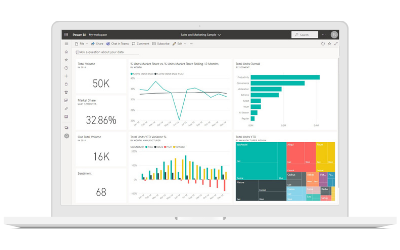 Microsoft Power Platform allows citizen developers to build applications and automate business processes with little or no coding skills.
Additionally, MS Power Platform offers ready-to-use tools and connectors that allow you to extend the functionalities available in Office 365, Dynamics 365, and Azure solutions customize them to the precise needs of your organization. You can also quickly connect with external data sources and embed dashboards for managers to simplify decision processes.
Build business applications
Extend functionalities of legacy systems
Automate business processes
Microsoft Power Platform architecture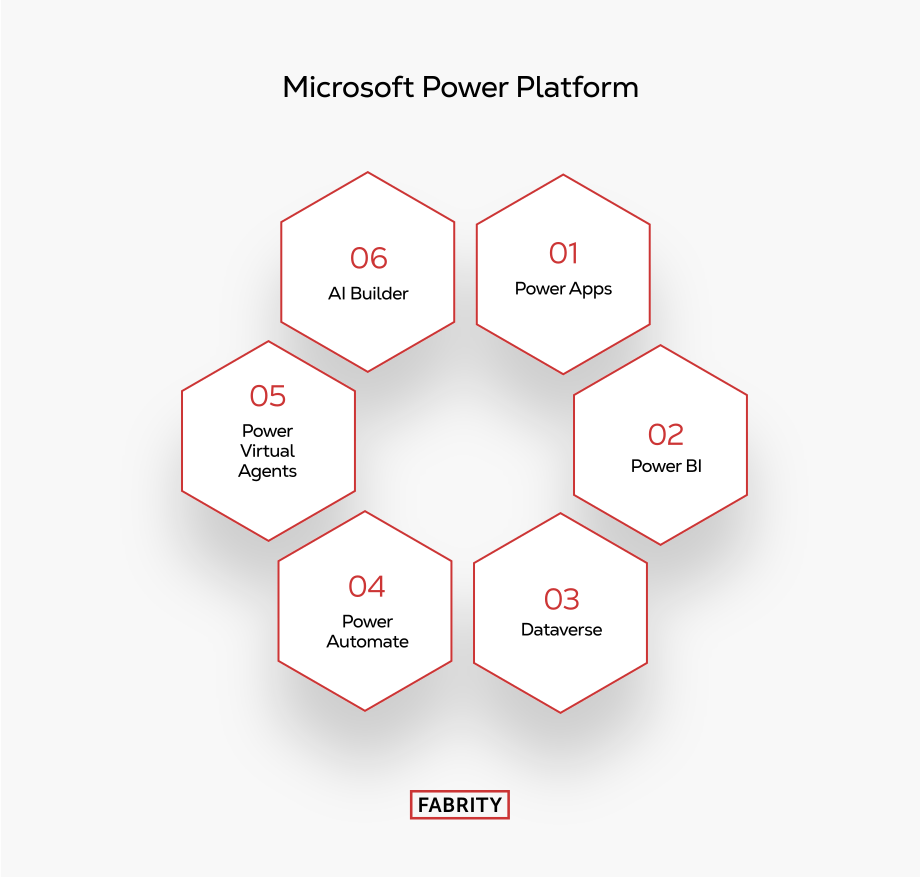 Power Platform Platform services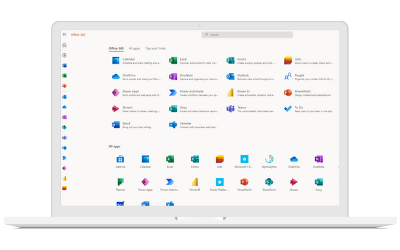 Build low-code apps from scratch using templates
With Power Apps, you can streamline business processes in your organization. Automation, flows, AI, secure data access, data analysis, and visualization—all this is at your disposal via Power Apps.
You can build three types of apps:
Canvas—build fast mobile applications using 275 built-in connectors, allowing you to work with data directly in your app.
Model-driven—build responsive apps for every type of device based on data stored in a Dataverse database.
Portals—build Internet portals for your external and internal customers based on ready-to-use templates and with no code.
Store and manage your data securely using Microsoft Azure cloud services
Data stored in a Dataverse database can be used in applications built using MS Power Platform. Dataverse offers plenty of standard tables supporting typical business scenarios including sales processes or customer service. You can also create customized tables to meet the specific requirements of your organization.
Dataverse is more than just a database—here you can also create business rules, relations, calculated columns, views, and forms. Additionally, the Power Query mechanism allows you to import data from external sources. One Dataverse database can be used by many applications.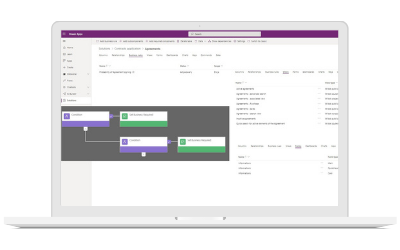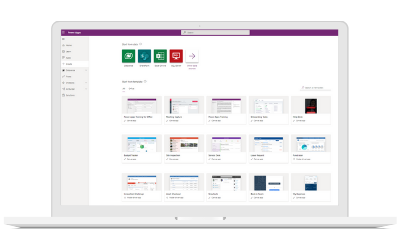 Automate your workflows and processes across different systems and services
By connecting together different systems and services, you can automate your most laborious tasks and optimize your business processes. You can build flows triggered manually, by a specific event, or according to a prepared schedule. Flows can be created using built-in templates or from scratch depending on your actual needs.
Analyze and visualize data from different sources
You can consolidate data coming from different sources, clean, and analyze it. Then, you can visualize the analysis results in real time using interactive dashboards. At your disposal, there are 275 external data source connectors. Additionally, you can embed Power BI interactive dashboards in Canvas and Model-driven applications.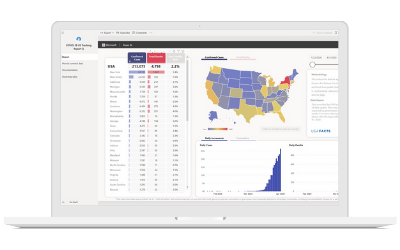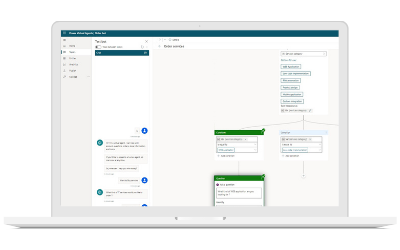 Build and manage chatbots
You can build even complex and customized chatbots that can talk to users, but also act on their behalf. With ready-to-use or customizable connectors available in the Power Automate module, you can integrate our bots with backend products and services used in your everyday work. Additionally, you can search records, semi-personalize conversations, send conversations to agents in real time, or call API.
Optimize your business processes using artificial intelligence
AI models will help you automate manual day-to-day tasks and processes including language detection, text recognition, business card recognition, keyword detection, receipt processing, and many more. AI Builder functionalities can be also used in applications built using Power Apps to make your processes even more productive.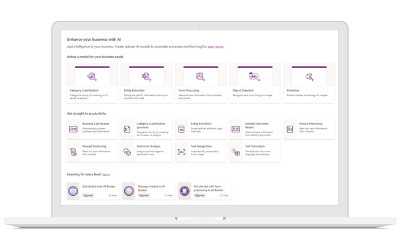 How we can help with your low-code project

Choose right modules and licenses

Build a dedicated project team

Design and develop architecture

Empower the solution with custom code

Integrate the solution with other systems

Run training sessions for citizen developers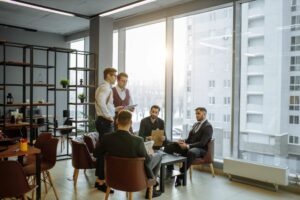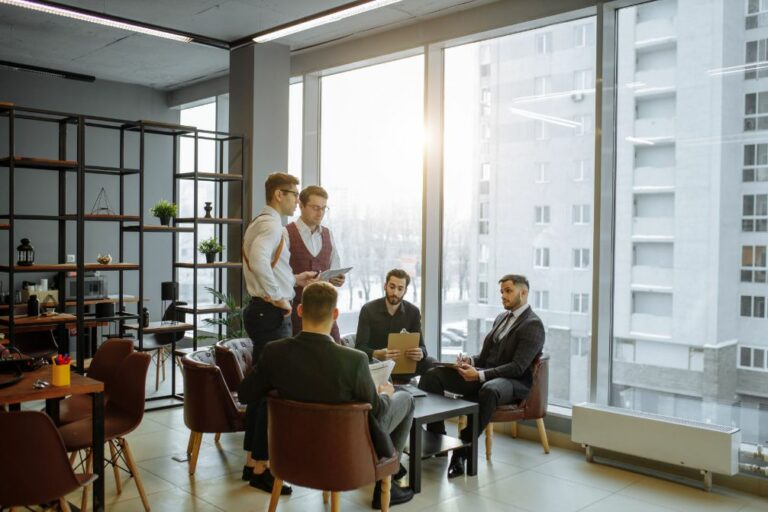 Microsoft Power Platform, a low-code solution that helps with the business processes automation and supports digital transformation.
Low-code development platforms are gaining traction now, as they offer an easy-to-use and cost-effective alternative to the traditional software development.