Pave your way to digital transformation
From bespoke software solutions for production facilities, through supply chain management, to digital tools for dealer networks—we help our clients from the automotive industry digitize their processes for greater performance and business agility.
Solutions for the automotive industry
Smart manufacturing
Digitalize production by collecting, integrating, and analyzing data to get better insights, and boost innovations.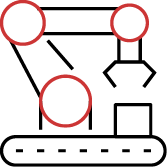 Production floor solutions
Streamline the work in your production facilities for greater efficiency, reducing costs, and increasing overall productivity.

Dealer network solutions
Develop solutions to enhance the efficiency of sales, streamline car maintenance procedures, expedite parts delivery, and optimize financial services.
Hyperautomation
Leverage low-code platforms and RPA (Robotic Process Automation) tools to streamline business processes and boost their effectiveness.
Supply chain management
Integrate solutions and data resources across the company with those of your business partners to enhance operational efficiency.
Customer or employee apps
Design and build tailored, people-centric solutions for your employees, business partners, and customers.
Data analytics
Make the most of your data using advanced data mining and analytics techniques.
Hyperledger
Utilize blockchain technology to create solutions for managing the supply chain, logistics, production, and assembly processes.
A dedicated team managed by Fabrity
The model consists in hiring an entire cross-functional team covering all roles and skills that works exclusively on a specific project. The client pays for the end-to-end project and acts as the product owner. The service provided by Fabrity covers all risks related to the team workflow, performance, and results.
Decide on a dedicated team when:
Your company needs an external production team.
You are looking for a partner that will manage the team's daily work.
Your project is short-term and needs to be completed quickly.
You need someone to organize the project's workflow for you.
You need a contract to minimize project-related risks.
Staff augmentation or a team managed by the client
The client employs one or more IT specialists with the specific qualifications desired who work together with the client's team (on the same principles and performing the same duties). Fabrity  is responsible for selecting specialists with the necessary qualifications.
Decide on an augmentation model when:
You need IT specialists with the specific skills required for a project.
You are looking for staff members with rare or high-level skills.
You have well-established design practices and procedures.
Your employees will take care of the organization and management tasks.
You can quickly organize the necessary tools, equipment, and space.
The contract types we offer
The goal is to build a well-defined and planned IT solution for a price agreed before the start of the project. To prepare the project scope and timeline, a thorough business analysis is needed, which may amount to as much as 30% of the total project cost. But if it is done correctly, you can expect to finish the project on time and on budget. Since the scope is defined at the beginning of the project, it is difficult to change it at a later stage.
Decide on a fixed-price contract when:
Your IT project has a clearly defined scope and timeline.
You know precisely what the final product should be.
The number of modifications introduced during the project is limited.
Your procurement or IT department needs to have a precisely specified budget.
Quoted Time and Materials (QT&M)
The client pays for the software functionalities delivered and accepted. Since these functionalities are delivered in an iterative way as well-defined packages or components, the product owner or project manager on the client's side can easily estimate the final cost of the project. Usually, the project starts with a business analysis phase (Sprint 0), during which business requirements and backlog tasks are defined. Fabrity can lead you through this critical phase and advise you on the team's size, its seniority level, and the skillset needed.
Decide on a QT&M contract when:
You need to control costs, while staying flexible when it comes to the project scope.
You may need to modify the functionalities requested during the project.
You want to maintain business agility.
The client pays for the time the software development team spends doing project tasks, as well as for materials, e.g., software licenses. The goal of the project is an agreed result, i.e., fulfilling a specific business need. This model requires mature project management skills and a development team that knows how to work using Agile methodologies. Fabrity can share the best practices in this area and provide you with a team with the right skillset.
Decide on a T&M contract when:
You want to build a new product from scratch.
Staying flexible is paramount, as you expect many project scope modifications.
You know how to manage the project, prepare the task backlog, and control the budget.
You need to scale up your team quickly for a short-term project.
Fabrity is a software house specializing in bespoke software development, digital solutions, cloud transformation, as well as low-code and blockchain development. We help enterprises in their digital transformation journey by providing them with software development teams covering all skills and project roles.
We offer fully organized projects teams with the right composition, size, and seniority level. You do not need to recruit individuals one by one and assemble a team on your own.
Project teams in 2-4 weeks
We can build a project team that will start working on your project in 2–4 weeks from your request (unless there are niche requirements).
Significant cost advantage
You will gain a significant cost advantage compared to your local partners without incurring upfront investments.
Responsibility for the performance
We will take responsibility for the team performance, and you will pay only for the software functionalities delivered and accepted by you.
We will mitigate all project-related risks: underperformance, absences, security, confidentiality, and GDPR requirements.
Truly effective hybrid teams
You can choose à la carte from many project roles on our side and build truly effective hybrid teams.
We ensure the best working conditions for your team: project onboarding, best practices, boosting motivation and engagement, as well as upskilling through our Fabrity Academy program and the Fabrity Labs coding days.
You can benefit from our tools, processes, software development best practices, and infrastructure.
We build project teams with software engineers who have expertise in leading or niche technologies.
Enterprise software development:
Web software development:
Mobile software development:
Automotive industry insights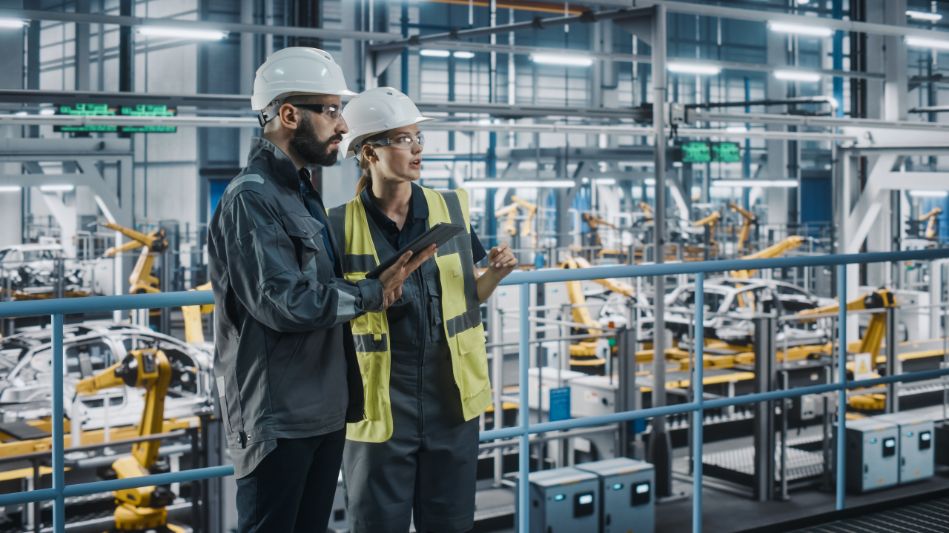 Blockchain can be applied in practical business scenarios. Read on to know how we build an app to track manufactured parts using Hyperledger Fabric.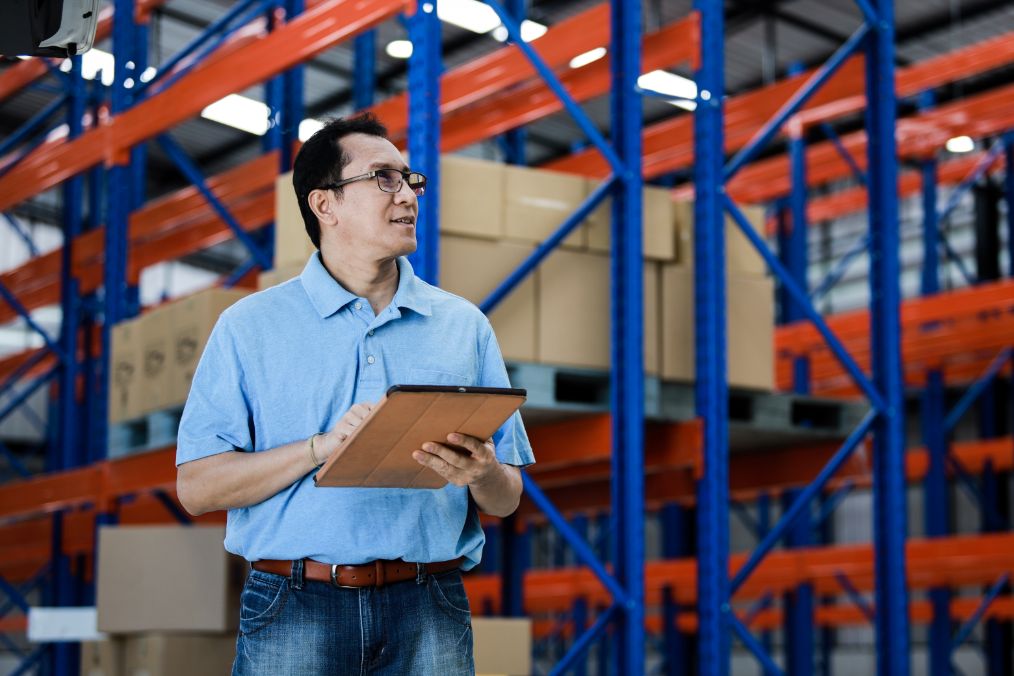 Blockchain in supply chain: while blockchain technology promises lots of advantages, there are also some challenges to tackle. Read on to find out more.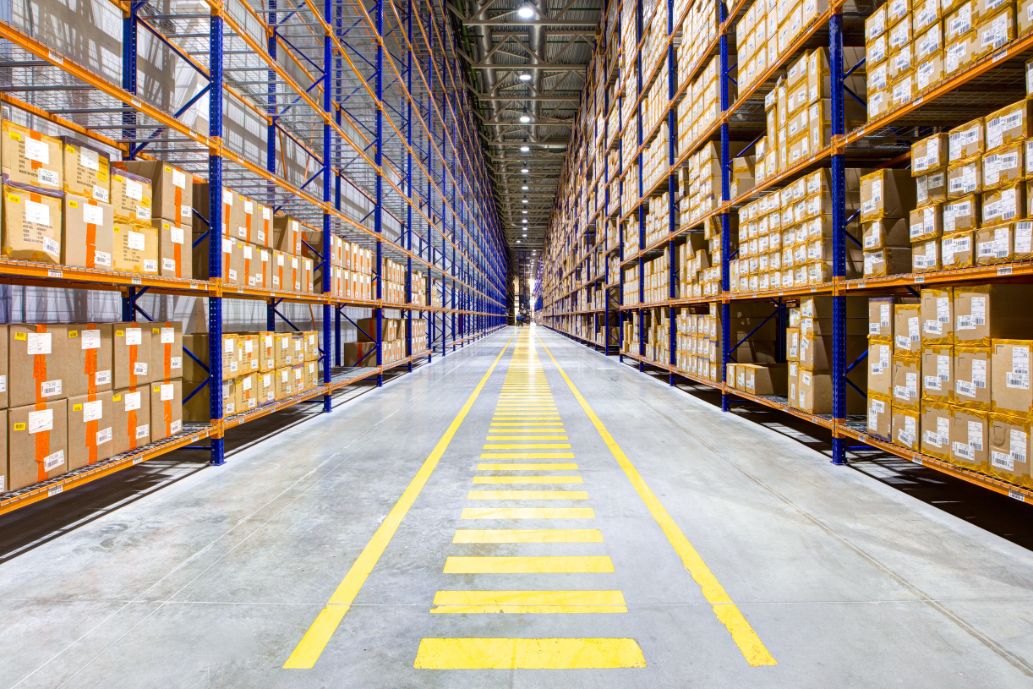 Explore the unique benefits of a custom e-commerce platform for B2B manufacturing clients. Discover why it is an investment that boosts efficiency and ROI.
Need help with a digital transformation challenge specific to the automotive industry?
Drop us a line to see how we can help.
You can also send us an email
.
In this case the controller of the personal data will be FABRITY sp. z o. o. and the data will be processed for the purpose of marketing Fabrity's products or services; the legal basis for processing is the controller's legitimate interest. Personal data will be processed according to our privacy policy.