Consumer goods and retail
Customers are seeking constant interaction with their favourite brands and a unified experience. Retail is way beyond shop-cantered sales systems focused on efficient warehouse handling. E-sales is taking an increasingly bigger share of the market. There are many IT solutions to support that growing trend.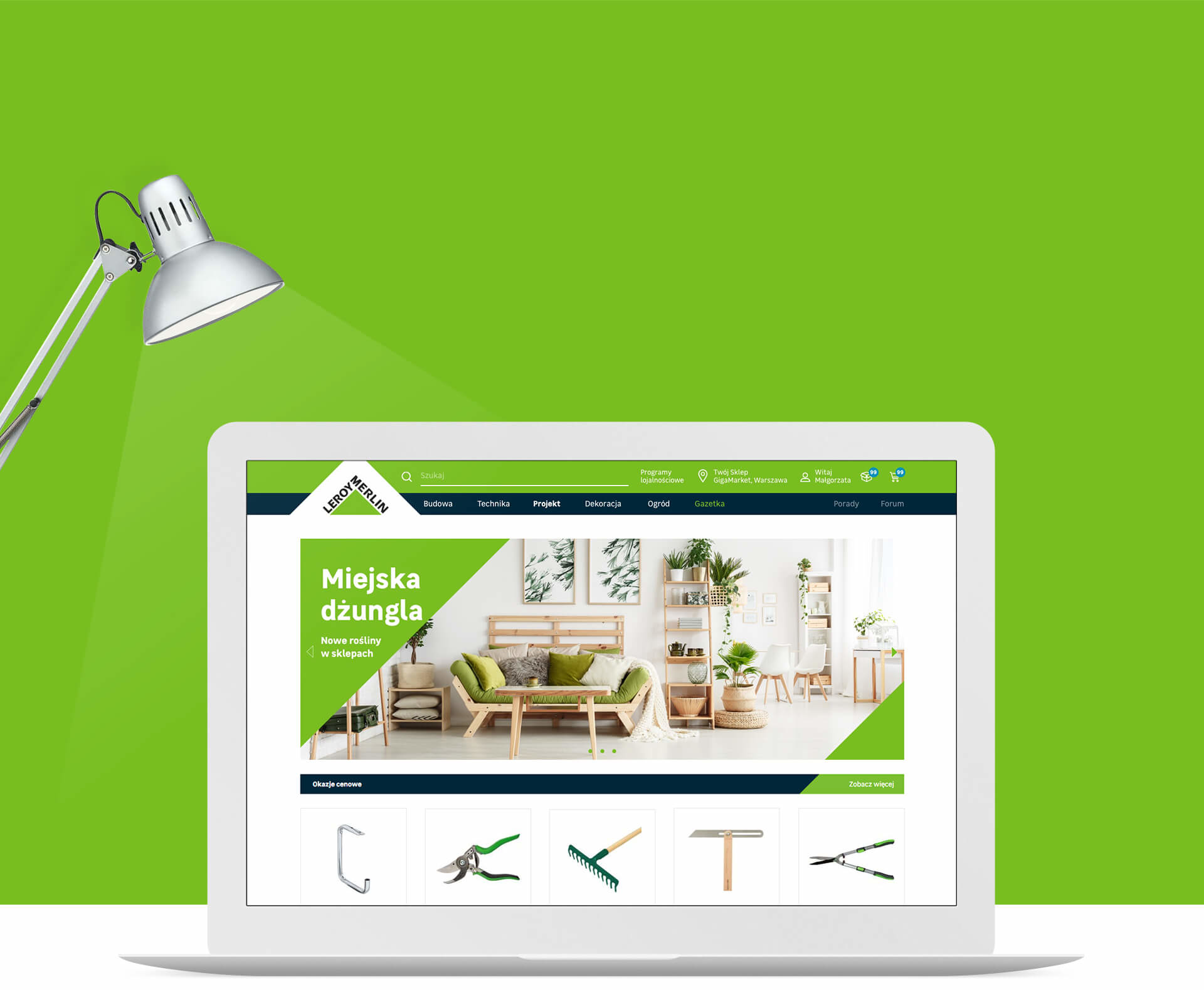 Refreshed LeroyMerlin.pl site with consistent user experience on all platforms. The project of the significant scale with sales-oriented business objectives.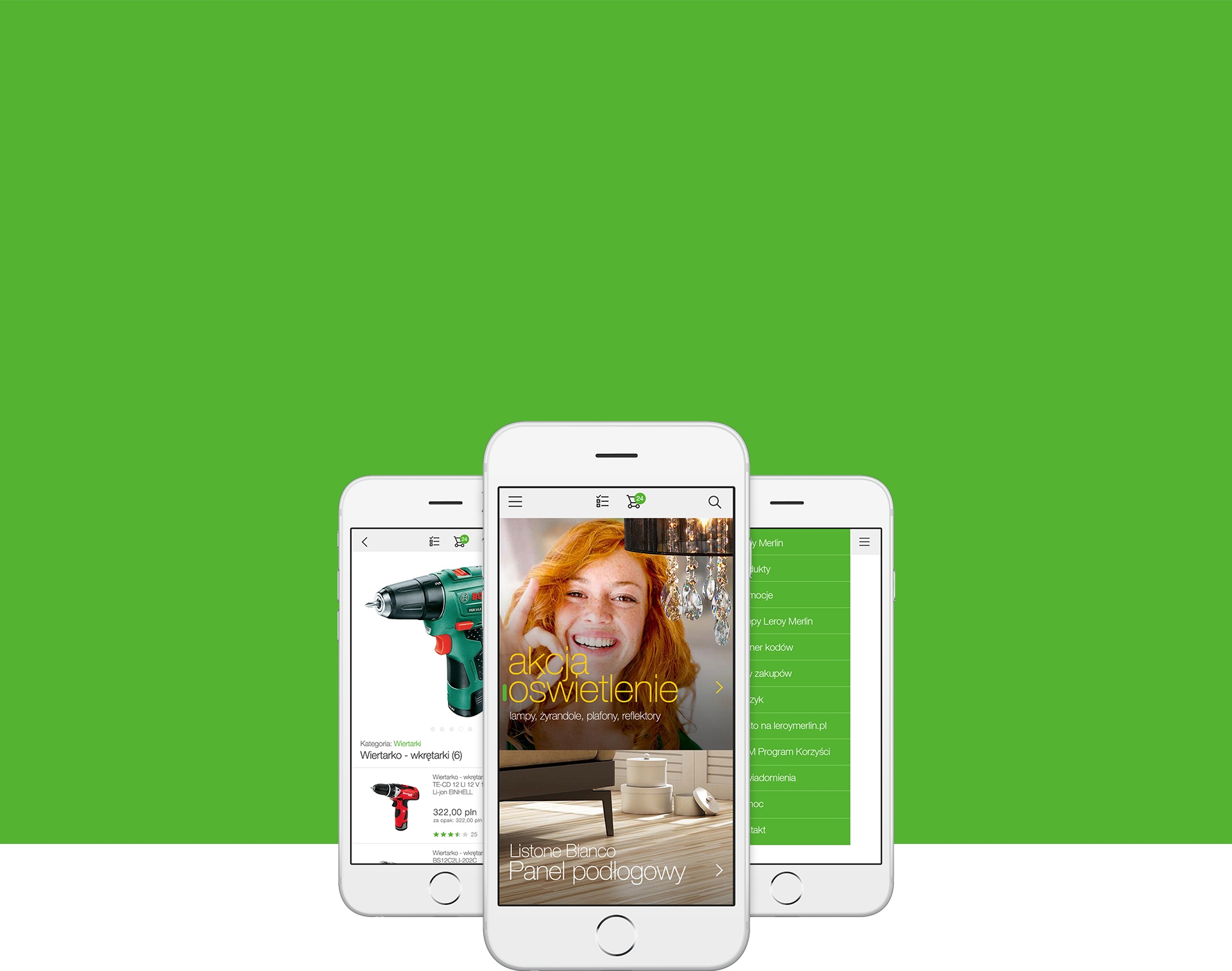 Mobile eCommerce with an omnichannel approach. Allowing to search more than 70,000 products and buy directly from a mobile phone as well as to check the availability of products in specific locations and navigate through the shop.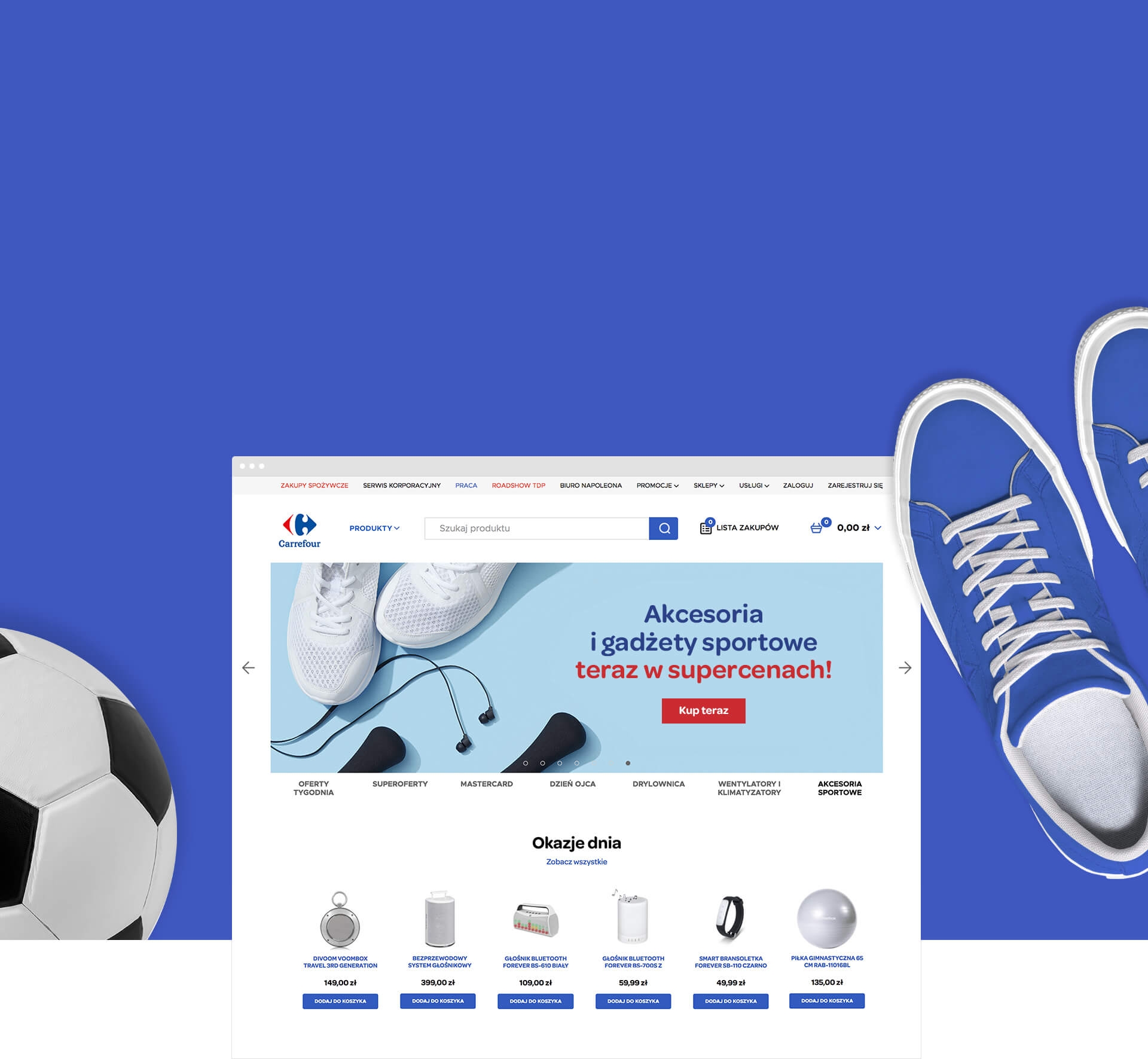 Sales platform merging two separate sites (e-commerce and brick and mortar shops) into one coherent platform, allowing sales both of Carrefour products and its partners.