Paving the way to the Industry 4.0
Companies are changing the way they manufacture and distribute their products. Machine learning (ML), artificial intelligence (AI), and the Internet of Things (IoT), cloud computing, and advanced data analytics—these are the technologies that allow us not only to build smart factories, but also to integrate and automate all processes starting from production, to supply chain, to sales and distribution, to maintenance.
The global manufacturing companies that trusted us in their digital transformation journey:
What our clients say—testimonials
As Fabrity has expertise in building low-code solutions and experience in migration from legacy software to newer solutions, we decided to entrust it with the project of building an HR platform that would replace our legacy software. Fabrity's team was responsible for the entire project: from gathering requirements to designing the architecture to QA and final implementation of the platform. We are very satisfied with their work. The HR platform built by Fabrity allowed us to streamline HR processes and stop using costly legacy software. I highly recommend Fabrity as a reliable partner in software development.
At Liebherr, we needed a reliable partner to develop a new system for managing product changes in our refrigeration and freezing business unit. Fabrity, using its own low-code platform FastAPP, delivered a solution that made it possible to centralize this business-critical process used by many users across different departments. What we appreciated most was the fact Fabrity conducted the project end-to-end: from gathering business requirements to the QA phase. Last but not least, they built a clickable prototype quickly, allowing us to customize it in iterations as the project evolved.
Working with Fabrity for the past few years, dormakaba has gained a valuable and reliable partner. Together, we have successfully executed numerous projects in the web application area leveraging the K2 platform. Besides that, Fabrity also provides support services in daily operations, ensuring reliability and availability of the solutions. dormakaba recommends Fabrity as a trusted professional partner for IT projects in the K2 and web application area requiring the best development and management skills. The solutions delivered by Fabrity bring significant value to the organization not only through the newest and most suitable technologies being used but also through professional business analysis and consulting.
Solutions for the manufacturing industry
Data engineering
Integrate different data sources and analyze them using machine learning and artificial intelligence to generate actionable insights.
Hyperledger
Harness blockchain technology to build solutions for supply chain management, logistics, production, and assembly processes.
Supply chain management
Integrate solutions and data sources at the company level with those of business partners to increase efficiency.
Compliance management
Ensure compliance in production processes and other business areas by defining, controlling, and auditing processes.
Hyperautomation
Use low-code platforms and RPA tools to automate business processes and increase their efficiency.
Sales and distribution processes
Integrate solutions and data sources across the company and with those from business partners.
Maintenance processes
Streamline product maintenance thanks to data integration and integration with business partners.
Build solutions allowing for the creation of digital replicas of physical objects, such as products, parts, tools, and other resources.
Smart manufacturing
Digitalize production by collecting, integrating, and analyzing data to get better insights and increase productivity, and boost innovations.
Customer or employee apps
Design and build dedicated, human-centered solutions for employees, business partners, and customers.
Manufacturing industry insights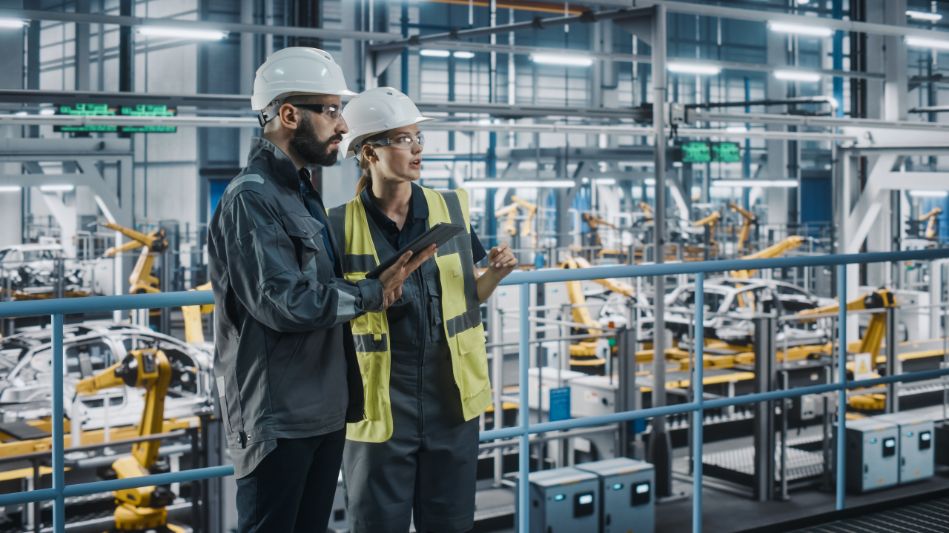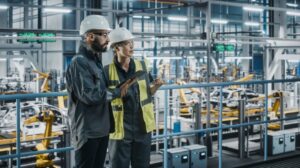 Blockchain can be applied in practical business scenarios. Read on to know how we build an app to track manufactured parts using Hyperledger Fabric.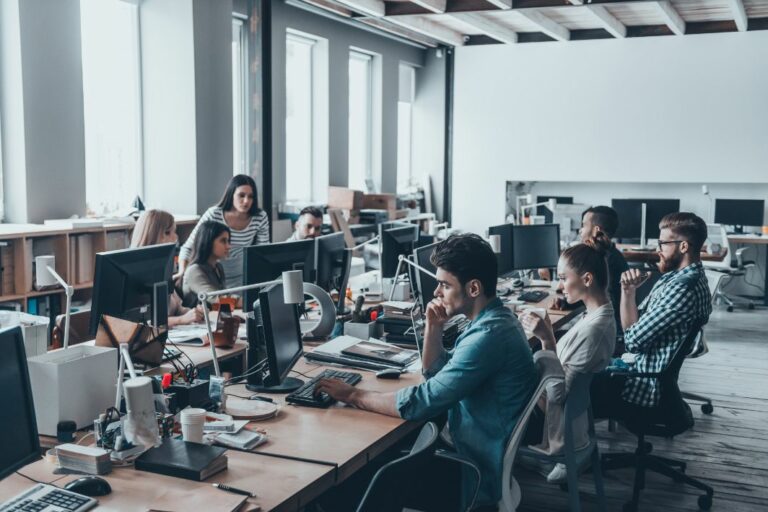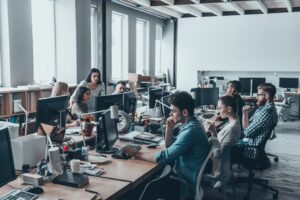 Hyperautomation is expected to be one of the top technology trends in 2023. Read on to find out what competitive advantages it can bring to the table.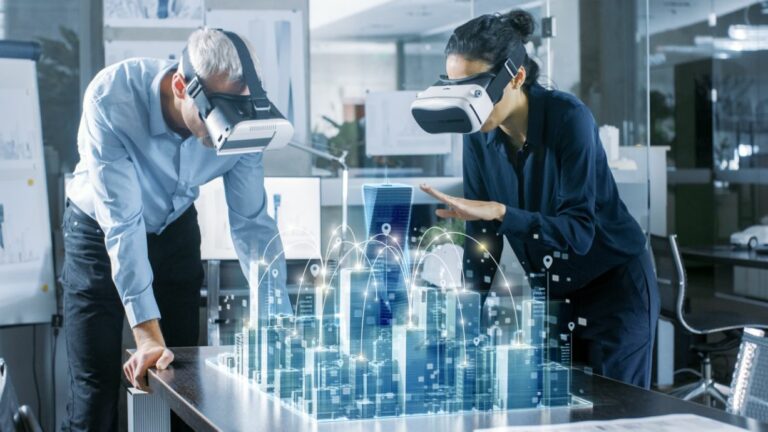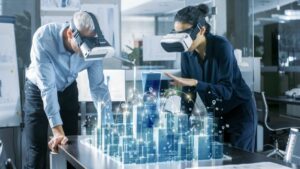 According to Gartner, the digital twin is one of the emerging technologies to watch. In our article, you'll learn how companies can benefit from them.
We provide an end-to-end service ensuring your costs are optimized and all risks are covered.
Build cross-functional teams with all roles and skills covered in under four weeks.
Choose the contractual model and service model that best suit your business.
Pay only for the software functionalities delivered.
Get advice on team composition, size, and seniority level, solution architecture, and project backlog.
Cover all risks: underperformance, absences, security, confidentiality, and GDPR requirements.
Ensure the best working conditions for your team: project onboarding, upskilling, best practices, and boosting motivation and engagement.
Work with a partner that provides hardware, software licenses, and office space (if needed).
We offer different service models to match your business requirements.
A dedicated team managed by Fabrity
Build a cross-functional team with all roles and skills covered.
Benefit from our tools, processes, best practices, and infrastructure.
Use a quoted time and materials (QT&M) model based on the volume of software delivered.
A team managed by the client
Scale up your project team with our IT experts according to your current needs.
We make sure your developers have everything to start working immediately (hardware, software licenses, ensured security, and GDPR requirements).
Use a time and materials contract (T&M) with contracted flexibility.
Blend our experts with your team to strengthen it with the skills you need.
Benefit from our software development best practices and processes.
Use either a quoted time and materials (QT&M) or time and materials (T&M) model depending on how leadership roles are split between your team and our experts.
Software development hubs
Set up your virtual software development hub quickly.
Access the tech talent pool available in the CEE region.
Scale up and down without incurring upfront costs.
We build project teams with software engineers who have expertise in leading or niche technologies.
Enterprise software development:
Web software development:
Mobile software development:
Need help with a digital transformation challenge specific to the manufacturing industry?
Drop us a line to see how we can help.
You can also send us an email
.
In this case the controller of the personal data will be FABRITY sp. z o. o. and the data will be processed for the purpose of marketing Fabrity's products or services; the legal basis for processing is the controller's legitimate interest. Personal data will be processed according to our privacy policy.