We are orchestrating digital transformation in the financial sector.
When it comes to financial services, digital transformation has a twofold aspect. One is customer-facing solutions, like banking apps or self-service solutions. The other is back-office systems streamlining data processing, customer services, and sales. In both areas, the goal is to increase profit margins by automating business processes while ensuring optimized user experience.
The top global financial brands have chosen to complete complex long-term software projects with us.
one of the largest insurance groups in CEE
a global insurance company
one of the largest Polish banks
the second largest bank in Poland
a Swiss multinational private bank and financial services company
the biggest Polish investment fund company
one of the largest insurance groups in CEE
one of the leading banks in Austria
a Polish insurance company
a part of the Toyota Financial Services Corporation
The top global financial brands have chosen to complete complex long-term software projects with us.
Solutions for the financial industry
Customer-facing apps and solutions
Ensure great UX to increase conversion rate and profit margin.
Digital identity verification
Build solutions for access verification, ID document verification, transaction authentication, and AI-based digital signatures.
UX business consulting
Map your business processes, analyze customer journeys, conduct user research—all this to decide on Unique Selling Points (USPs), Value Proposition (VP), and business model.
Core banking and e-banking systems
Integrate service systems, end-user apps, and different tools into one ecosystem of services.
Omnichannel solutions
Integrate communication from both digital and traditional channels, create digital personas for customer and cases, track efficiency and compliance.
Back-office solutions
Harness the power of low-code platforms (including our FastAPP platform) to streamline your back-office processes such as financial reporting, invoicing, HR, help desk, and document management to name a few.
Data engineering
Harness the power of data for sales planning, customer support, and digital product marketing to take informed business decisions.
Solutions for sales
Support your sales team by integrating ERP and CRM systems into one ecosystem reflecting the purchase process.
Cloud transformation
Plan and execute migration to cloud services to transition to a remote branch model.
Financial analytics
Build solutions for credit scoring, loan processing, sensitive data protection, database building, form processing, and data mining.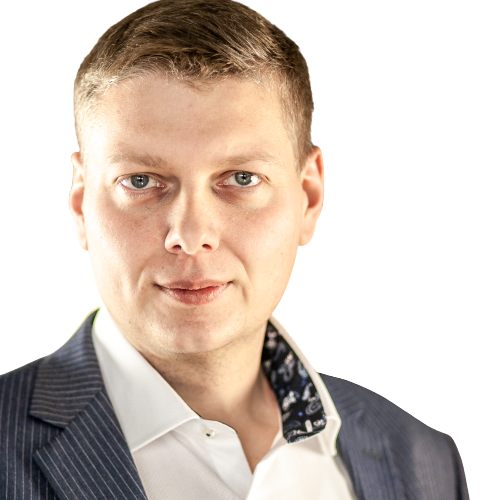 Digital Transformation Manager
Need help with your industry-specific challenge? I have experience in digital transformation in the financial services industry and I am eager to help.
Schedule a 2-hour workshop with me during which I will:
gather more information about your specific challenge,
share my experience with similar projects in the financial industry,
analyze your needs and requirements,
propose potential solutions.
At the end of the workshop, together we will decide on the next steps.


Building a multilingual website for a Swiss bank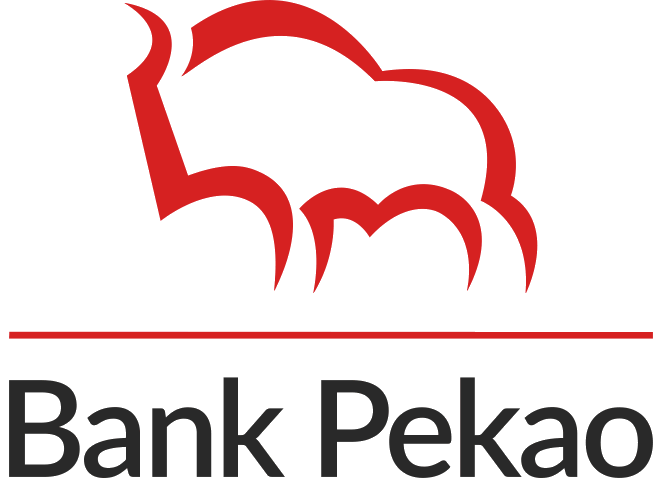 Building a new transactional website for one of the largest Polish banks

Developing the IT system to support online sales processes of banking products
Redesigning the website of a leading Polish bank to optimize it for mobile users
We provide an end-to-end service ensuring your costs are optimized and all risks are covered.
Choose the service model that is best for you (team augmentation, dedicated team, UX consulting, digital product development).
Build a clickable UX prototype in just 1 day to verify your business strategy.
Pay for product or functionalities delivered (in the Agile model) or actual hours spent on the project (for UX consulting services).
Work with a company that knows the intricacies of the financial industry and can start delivering fast.
Cover all risks: underperformance, absences, security, confidentiality, and GDPR requirements.
Ensure all sensitive data is processed securely.
Ensure the best working conditions for your team: project onboarding, upskilling, best practices, and boosting motivation and engagement.
Work with a partner that ensures high quality and performance of the project team.
Our services for the financial industry
Looking for a solution specific to the financial services industry?
Request a short call with us to see how we can help.
We offer different service models to match your business requirements.
A dedicated team managed by Fabrity
Build a cross-functional team with all roles and skills covered.
Benefit from our tools, processes, best practices, and infrastructure.
Use a quoted time and materials (QT&M) model based on the volume of software delivered.
A team managed by the client
Scale up your project team with our IT experts according to your current needs.
We make sure your developers have everything to start working immediately (hardware, software licenses, ensured security, and GDPR requirements).
Use a time and materials contract (T&M) with contracted flexibility.
Mix our experts with your team to strengthen it with the skills you need.
Benefit from our software development best practices and processes.
Use either a quoted time and materials (QT&M) or time and materials (T&M) model depending on how leadership roles are split between your team and our experts.
Software development hubs
Set up your virtual software development hub quickly.
Access the tech talent pool available in the CEE region.
Scale up and down without incurring upfront costs.
We build project teams with software engineers who have expertise in leading or niche technologies.
Enterprise software development:
Web software development:
Mobile software development:
Need help with a digital transformation challenge specific to the financial industry?
Drop us a line to see how we can help.
You can also send us an email
.
In this case the controller of the personal data will be FABRITY sp. z o. o. and the data will be processed for the purpose of marketing Fabrity's products or services; the legal basis for processing is the controller's legitimate interest. Personal data will be processed according to our privacy policy.