Engineering business transformation
Our expertise in enterprise bespoke software development, migrating legacy applications, and connecting systems helps to build a competitive edge and move business to the next level.

We are building our experience through long-lasting cooperation with a number of companies from different sectors and thus using many different technologies and business approaches. Our teams can deliver services covering the entire enterprise bespoke software life cycle ranging from concept to system maintenance and further development.
Bespoke software services
Software development cycle
Fabrity's digital advisory service aims to optimize your business operations. We start with evaluation of present processes (as-is analysis) depending on selected scope, we may audit company, department or even team. Our consultants help to reach optimal effectiveness by identifying the interests and needs of various user groups. We define and describe how the solution should work according to organization specificity (to-be optimisation).
Once the business analysis is finished Fabrity's experts launch a project that covers system architecture, integration planning, and user interface. Professionally designed enterprise solutions flawlessly integrate with all required systems present in a company it is ready for scaling and easy in maintenance. Fabrity's business analysts will choose system components to ensure the highest efficiency of the solution and full capability with all other required solutions.
Bespoke Software Development
In software development, Fabrity combines modern technologies and process-oriented project organization. A clear technical setup and pragmatic approach result in high quality software addressing certain business needs. As a software house, we search and combine the best solutions into a consistent technology stack. There is a number of practices and procedures, that we use to ensure efficient and error-free development.
Software Quality Assurance (SQA)
Software quality assurance is the overall process aimed at delivering high-quality software and should not be mistaken with quality control or simple quality tests. Any successful software development process needs to be supported by Software Quality Assurance where engineers responsible for quality are involved in every stage of the software development process and cooperate both with business and development teams to make sure the final product will meet the client's expectations. Test cases, manual and automatic tests, and detailed reporting save a lot of money and effort through early bug discovery.
Software Deployment and Go-live
We cover all the deployment-related project tasks. We cooperate with the client's IT teams and coordinate work on both sides. We take all the aspects into consideration, both organizational and technical – ranging from data migration, keeping business continuity, preparing environments to implementation, software deployment, post-deployment "hyper care" and user support.
After software deployment, we focus on maintenance and monitoring. Daily based analytics allow us to provide client valuable data including insight about the further development of the implemented solution.
At Fabrity we especially value agile approach to bespoke software development. In recent years, SCRUM has become the dominant approach to organizing software development projects. High volatility of the economic and legal environment forces companies to quickly adapt to changing conditions. That is why the concept of agile management was created, e.g. SCRUM framework. This is an approach based on real-life experience, assuming short-term planning and focus on specific goals. Each subsequent iteration of work must end with increment. Thanks to this, one can check the progress and make modifications on ongoing basis. SCRUM is a constant adaptation of the production process to the unique conditions of a given project.
Key benefits of choosing SCRUM:
DevOps is the set of methods focused on effective software products and services delivery. It makes cooperation between maintenance specialists and developers more effective. DevOps is especially useful in companies who are often implementing several changes in their production environments. DevOps empowers team cooperation and communication, minimizes the number of routine activities through automation, and allows to keep the integrity of procedures while achieving business goals. Moreover, it helps to minimize costs and the risk of mistakes.
Key benefits of DevOps are reflected in shortening the software development process through:
Discover related articles: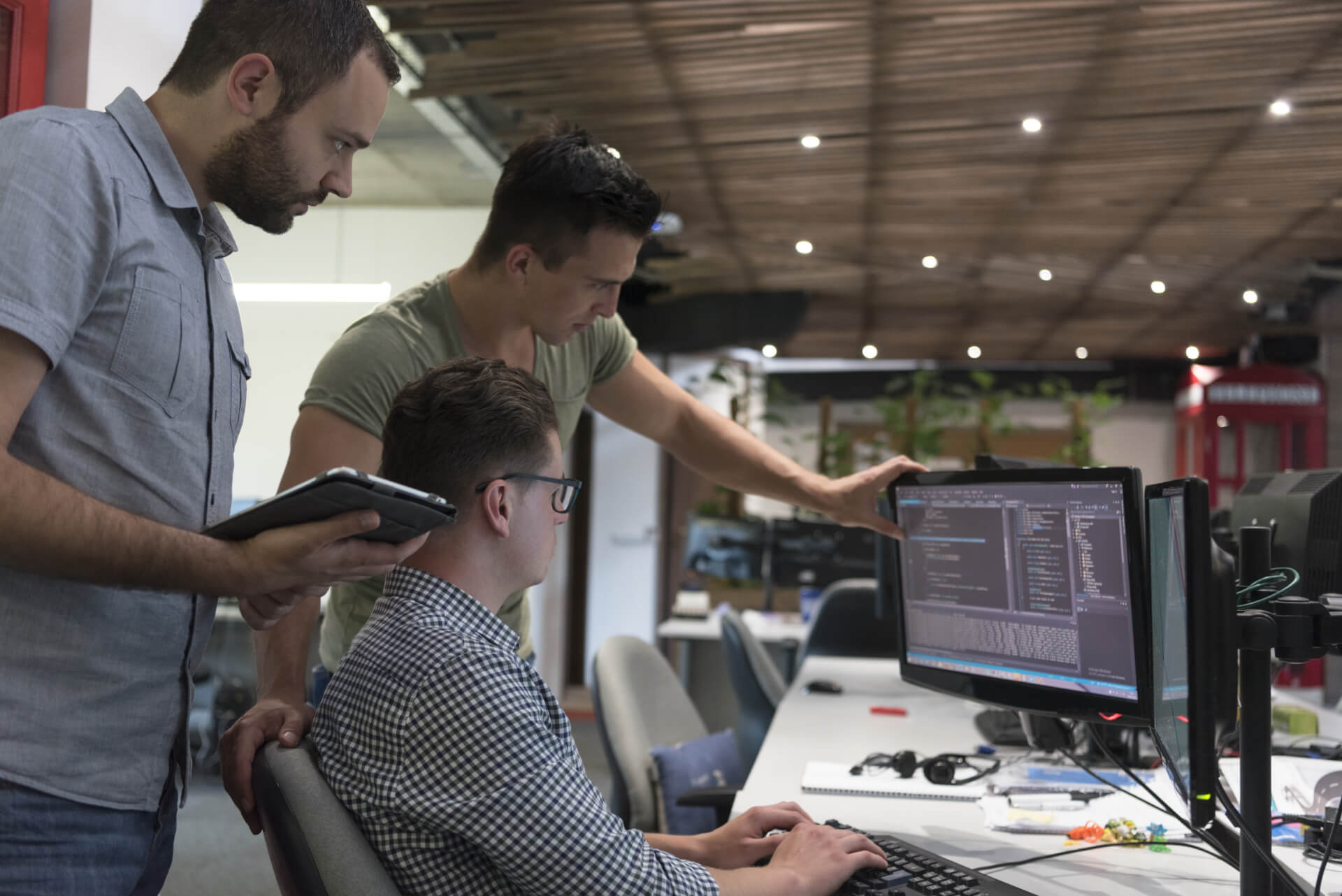 Electron is a framework developed by Github. It allows the creation of cross-platform applications with a graphical interface using Node.js and the Chromium engine, technologies that are also used in the development of web applications.